TECHNOLOGY
Useful İnformation
WORK
"Be Invisible on the Internet: The Best Chrome Alternative for Windows is Now Available!"
DuckDuckGo, one of the most popular web browsers, is finally available for the Windows operating system. Here are the details...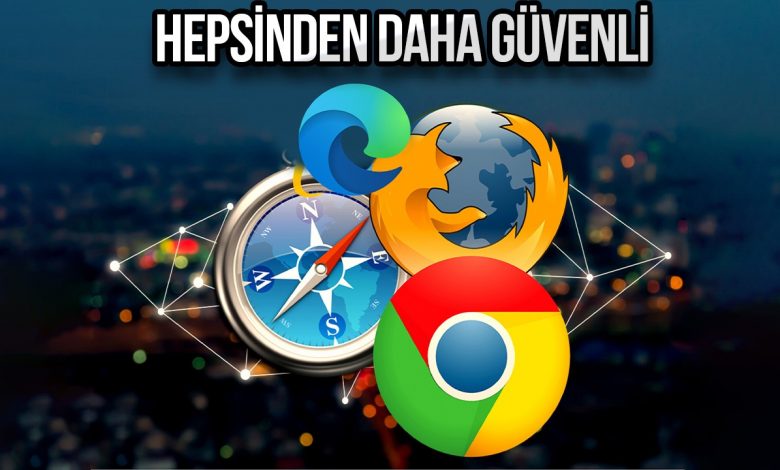 DuckDuckGo, one of the most popular search engines and browsers in the world, makes a name for itself with its privacy focus. For a long time only available on Mac, iOS and Android, DuckDuckGo is now available on Windows.
DuckDuckGo is now available for Windows!
DuckDuckGo, which draws attention with its privacy-related features, was offered to Mac users in October last year. Thus, the browser, which increased its popularity significantly, was released for Windows today, albeit late.
DuckDuckGo, which is currently in beta for Windows, is now available for download from its official website. The privacy-focused browser is assertive that it will offer a similar experience to its rivals Google Chrome and Microsoft Edge.
How to Download?
Step 1: Access the official website of DuckDuckGo by clicking here.
Step 2: Start the download process by clicking the Download DuckDuckGo for Windows button.
Step 3: Double-click the downloaded file and start the installation.
What are the DuckDuckGo features?
DuckAssist
Artificial intelligence, the product of developing technology in recent years, has come from our smartphones to the browsers we use. DuckAssist is an artificial intelligence tool. This tool, which brings together and summarizes the results according to your search on the Internet, is supported by sources such as Wikipedia.
Security
As we just said, privacy-focused DuckDuckGo prevents your data from being collected by blocking trackers. Of course, websites also respond faster because these trackers can't work. On the other hand, this tracker protection serves for email as well as web search.
Since DuckDuckGo also hides your IP number and private system information, no website can see and record this information.
More exclusive ads
According to the information shared by DuckDuckGo, ads are shown entirely based on your searches. For example, when you search for "car", you will see related ads. In addition, the company says that its ads are not pulled from Google services and are shown according to their own agreements. So everything is under the control of DuckDuckGo.
duckplayer
With the Duck Player player, you can prevent advertisements while watching a video on YouTube. At the same time, this player does not send the videos you watch to YouTube, so the platform cannot access your watch history.
So what do you guys think about this issue? Are you considering using DuckDuckGo? You can share your views with us in the Comments section below.