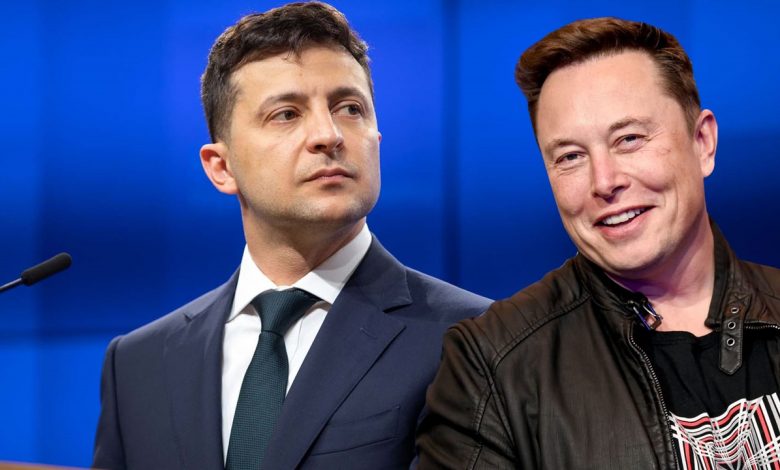 Volodimir Zelenski and Elon Musk had an important conversation. Zelenski said Musk will send in new Starlink systems.
As Russia's attack on Ukraine continues to be reported in the world press, Ukrainian President Volodimir Zelenski says he has met with billionaire entrepreneur Elon Musk. Musk will continue to provide Starlink assistance for Ukraine, the president said, inviting Musk to Ukraine after the war.
Announcing that Elon Musk will buy a second Starlink broadband system from space company SpaceX "for destroyed cities," he also mentioned other potential space projects that could result in a partnership with SpaceX.
Critical conversation between Volodimir Zelenski and Elon Musk
Ukrainian President Volodymyr Zelenski said in a statement posted on Twitter that he and Elon Musk had a positive conversation, noting that they could make more deals with SpaceX for the postwar.
"I talked to Elon Musk. I am grateful to him for supporting Ukraine with his words and actions. Next week, we'll get another Starlink system for the destroyed cities. Possible space projects were also discussed. But I'll talk about it after the war."
For those of you who don't know, Elon Musk sent Starlink satellite internet terminals to protect Ukraine's internet service as a result of the Russian military invasion. Musk warned, however, that the Starlink service was likely to be targeted by Russian troops.
Noting that the Starlink project is the "only non-Russian communication system" operating in Ukraine, Musk advised the Ukrainian people to use the internet connection carefully.
Starlink has a constellation of more than 2,000 satellites aimed at providing internet access around the world. SpaceX launched 50 Starlink satellites last Friday, but many more need to be placed in Earth orbit. Internet service is currently available in many countries including Canada, the United Kingdom, Germany, Italy.