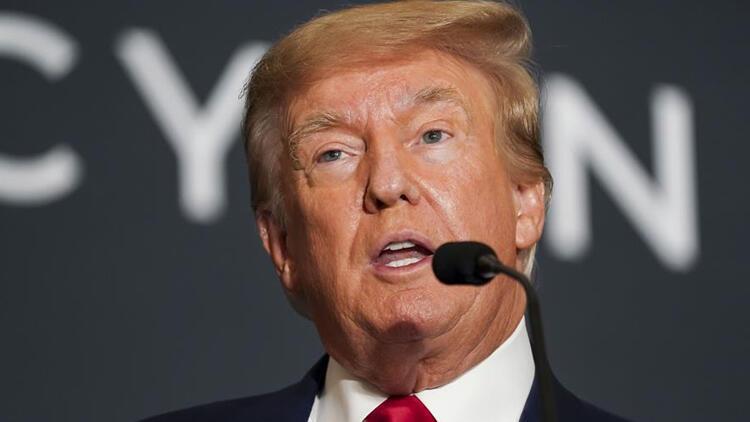 Former US President Donald Trump, at a conference in Washington DC, where he came for the first time after his term as president, drew attention to rising inflation and energy prices, and stated that the USA was "literally brought to its knees".
Former President of the USA , Donald Trump , came to the capital Washington DC for the first time in almost 2 years after the end of his presidency. Attending the America First Agenda Summit, organized by the America First Policy Institute, a think tank founded by some of his former advisers at the White House, Trump made the opening speech of the summit. As Trump took the stage with Lee Greenwood's song "God Bless the USA", he was greeted by the crowd with long applause and the slogans "USA, USA".
"NEVER HAS A PERIOD SUCH"
Referring to the work done by his administration in his speech, Trump said that during his presidency, the United States had a thriving economy, the strongest and safest southern border, energy sovereignty, low gasoline prices and inflation like "no one has seen before". Stating that the United States was "very respected" around the world during his administration, Trump said, "We made America great again," putting families and workers first.
Expressing that the United States has been "literally brought to its knees", Trump described US cities as "true war zones", suggesting that criminals reign in cities and states under democratic rule. "There has never been a time like this," Trump said, noting the violence on the street, homelessness, and parents' concerns that their children will be shot on their way to and from school.
"NO MORE RESPECT FOR LAW AND ORDER"
Trump tweeted, "For one important reason we live in a very different country. There is no more respect for law and order. Every citizen of any origin, anywhere in this nation, at any time, without even the thought of being a victim of violent crimes. We believe he should be able to walk," he said.