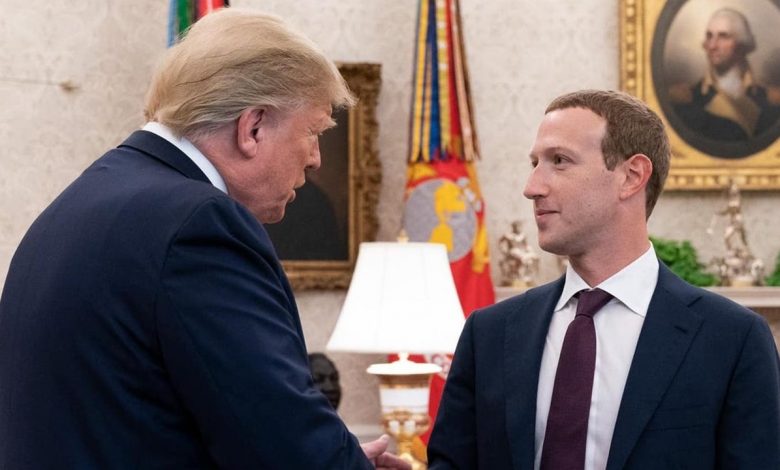 Trump talked about lowerIng Facebook revenues. People are leaving Facebook for Trump's own social media.
Former US President Donald Trump has made an interesting comment about facebook's loss of revenue. According to Trump, users stop using Facebook-owned platforms to join the new social media platform Truth Social.
Facebook's parent company Meta recently announced that its platforms lost about 1 million daily active users between the 3rd and 4th quarters of 2021. The company reported a decline in users for the first time.
What did Trump say in his Facebook critique?
Former US President Trump spoke about Meta's loss in a statement shared by his spokeswoman Liz Harington (who became em into a fight with social media companies, especially after the suspension of his account on Twitter). "It means people are fed up with fake news and abuse, and especially their political cunning," he said.
"In addition, users may be waiting for Truth Social, the highly sophisticated platform we look forward to opening in the not too distant future. It's time to fix what's going on in our country!"
Trump announced the launch of Truth Social on January 6, 2021, after being suspended last year by companies like Facebook and Twitter, saying his posts provoked a Capitol riot. Truth Social, which will be released on February 21st, is marketed as a free talk site that doesn't include Big Tech (a term used for large companies in the information technology industry).
Meta Platforms Inc. has released its financial statement for the fourth quarter of 2021. The company said revenue from ads, the vast majority of which were shown on its apps, was $33 billion in the latest quarter. Total revenue in 2021 increased by 37 percent compared to 2020 to $117 billion.
The number of daily active users of meta-affiliated social media network stood at 1.930 billion in the third quarter of 2021. However, Facebook said its daily users lost 1 million, falling to 1.929 billion in the fourth quarter. The platform was on the rise in Europe and asia pacific regions, while it was on a downward trend around the world.