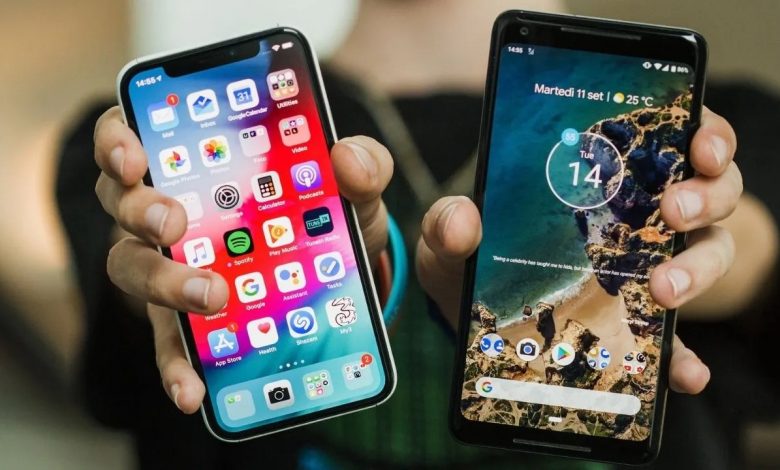 We've outlined all the steps required for users switching from Android to iPhone to secure contacts and data transfer.
There are currently 2 different operating systems that smartphone users can choose from. The first is Android, developed by Google in an open source way. The second is iOS, which is only available to Apple on iPhone models. So how can Android smartphone users do the guide transfer process in the easiest and safest way when they switch to iPhone?
Transfer contacts from Android to iPhone – All steps
When switching from Android smartphone to iPhone, you can not only transfer contacts, but also transfer all your data. Moreover, by installing the Move to iOS app developed by Apple on your device, you can do so without the need for apps from third-party developers.
There are some important settings that you should check before you start this process. First, make sure that the Wi-Fi connection is turned on on your Android device. Then plug the iPhone and your old phone into the charger. In this way, you can be sure that there will be no interruptions during the long process.
If you're using a Micro SD card, make sure it's plugged into your old phone and running. Finally, update your data in the Chrome browser to the latest version of this app if you want to transfer it. If you have done the necessary checks, follow the steps on page 2 for the guide and data transfer.
Download the Move to iOS app on your Android device.
On the setup screen on iPhone, tap Apps and Data
Then click Move data on Android.
Open the Move to iOS app from your old device.
Enter the one-time code to be shared with you on iPhone on your Android device.
The iPhone will set up a temporary Wi-Fi network.
When your Android device asks you if you want to connect to this network, click Connect.
You will see the Transfer Data page. Select the data you want to transfer here.
You can choose contacts, message history, camera photos and videos, photo albums, files and folders, accessibility settings, screen settings, web bookmarks, email accounts and calendars.
Based on file size, the transfer can take minutes or hours.
When the loading bar on your iPhone is full, tap Done on your Android device.
On iPhone, click Resume.
From this point on, you can proceed as if a new iPhone has been installed and make the settings you want.
Finally, music, books, and PDFs are not on the data transfer list. That's why it has to be carried by hand.