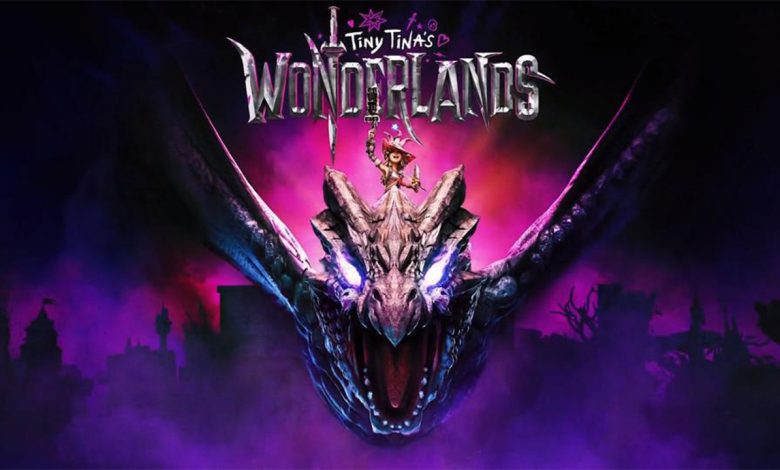 2K and Gearbox Software have announced that the new Tiny Tina's Wonderlands game is out for PlayStation 5 and PlayStation 4.
2K and Gearbox Software announced that Tiny Tina's new looter shoter game, Tiny Tina's Wonderlands , is out for PlayStation 5 and PlayStation 4. The game chronicles Fatemaker's journey through a universe where rules rarely apply.
Players will be able to create and customize their own multi-class hero and shoot to stop the cruel Dragon Lord; Encounter strange monsters, explore treasure-filled dungeons. This chaotic world is brought to life by Tiny Tina, who guides the players with the rules.
What does Tiny Tina's Wonderlands offer?
Randy Pitchford, Founder of Gearbox Entertainment Company, said, "Since we founded Gearbox in 1999, our dream has been to make a fantasy-based video game. Tiny Tina's Wonderlands was the work that everyone in our team put their heart and soul into to make this dream come true.
You can think of this game as a love letter to those who love role-playing games and looter shooters," he said. "I hope you'll join us and millions of players around the world for a gaming experience full of creativity and passion with the latest of its kind, brand new Tiny Tina's Wonderlands ," Pitchford said.
Tiny Tina's Wonderlands introduces a host of new and interesting features, including the following titles:
While cross-platform Crossplay and Co-Op: Going through Wonderlands alone is an experience in itself, you can also play the game online with three friends by splitting the screen or crossplay on all platforms.

Unpredictable Fantasy World: Tiny Tina will be your guide in this extraordinary land where rules rarely apply. Explore majestic cities, moist mushroom forests, castles and more.

Customize Your Hero: Create your own hero with the extensive multi-class system using six unique skill trees, each offering different awesome abilities. Level up, strengthen your character, grow your build and eventually become a Fatemaker.

Weapons, Spells & More: Defeat evil with devastating spells, powerful weapons and unique action skills in frantic battles. Use your firepower to take down sharks, skeletons and gigantic monsters roaming the land.

Squad of Fantastic Characters: Stubborn captain Valentine and rule-obsessed robot Frette accompany you in this experience. On your journey to defeat the Dragon Lord, you'll meet characters like 'Fairy Punchfather' and 'Bardbarian' who bring this colorful world to life.