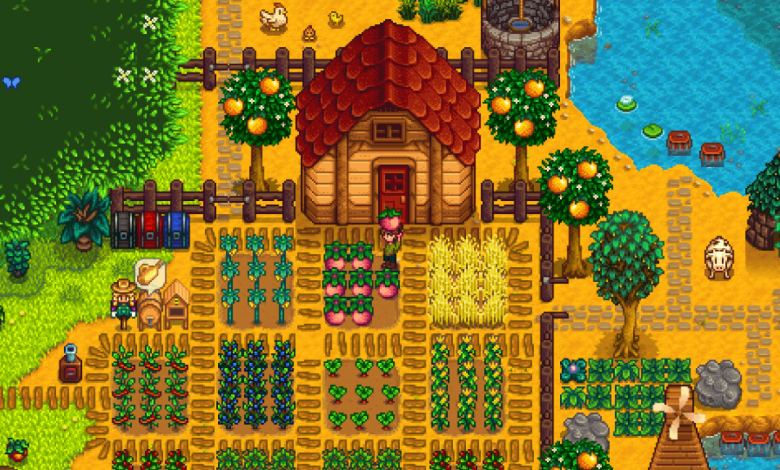 Stardew Valley producer Eric Barone, one of the most addictive games in the world, has spoken about his new games.
A sequel is yet to be considered for Stardew Valley, which launched in 2017 and has exploded with 15 million sales by the end of 2020. However, the game's producer Eric 'ConcernedApe' Barone, who is also called a 'farm building simulation' but is noted for his structure that quickly draws attention to a start, confirmed that he is currently working on two different games.
Haunted Chocalatier and another game is coming
Stardew Valley developer Eric 'ConcernedApe' Baroneconfirmed in an interview this week that he is working on a second project alongside Haunted Chocalatier.
In an interview with Game Informer (PCGamesN), Stardew Valley producer Eric announced that they are developing a co-production with Haunted Chocolatier, as well as an unnamed game maker. According to Eric, this game offers a purely single player experience and will be released before the next project.
Unlike Stardew Valley's surprise success, barone said they are not aiming for the new game to be a major sales success, and that he intends to release the game under a different publisher name and once again hide his name so that players do not expect a new Stardew Valley. However, barone decided that the idea would be insincere to attract attention after a while and announced that he would indicate on the masthead that he was the producer of the new play.
Announced in 2021, Haunted Chocolatier will be set in a seimed town, played from a top point of view and surrounded by ghosts and chocolates, just like its producer's first play. The game, just like in Stardew Valley, will focus on the relationships entered with the NPC and will be available with a design also called pixel-art.