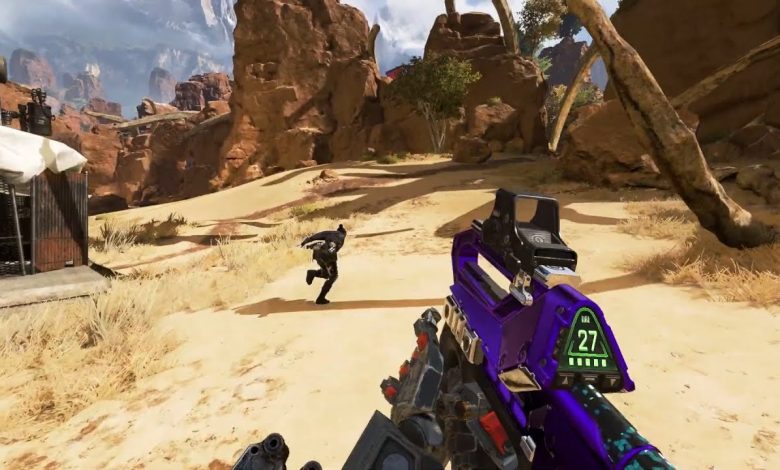 Information about the PS5 version has arrived on the Apex Legends front, where players have been waiting for a new generational release for a long time.
It has been known that gamershave been waiting for apex legends, which have been updated for some time and whose graphics have been revised for the next generation. A new update is on the way for both PS5 and Xbox Series X for the famously competitive FPS game, which can only be played with the older generation and backward compatibility. Meanwhile, the size of the PS5 version of the game has been revealed.
Apex Legends is 80GB in size on PS5
A website called PlayStation Game Size, which tracks upcoming updates and patches for PS4 and PS5, shared the latest information for apex legends, the famous battle-royale production that will be released in the near future PS5 version. It has been officially revealed that the production, which will be available for free in the very near future, will be at least 80 GB in size.
As you can see from the tweet below, this version, expressed as 80 GB without updates, is quite a lot compared to the current version.
This suggests that we will see some serious innovations and changes in the game graphically. PlayStation and Xbox owners can still play backward compatible versions of the game on PS5 and Xbox Series X|S. By contrast, the biggest next-generation upgrade of the PS5 version of the production will come with a performance boost that increases the resolution to 1440p.
In 2020, broadcaster EA told fans that further improvements to the game were being worked on and that this update would be available for 2021. However, the process has been some hampered, with Respawn Vancouver team director Steven Ferreirastating that they are working to achieve a frame rate of 120 FPS at 1440p resolution. Finally, we heard about the gamein August 2021, and Ryan Rigney, respawn's former communications director, noted that work on the next generation version of the game was in full swing.