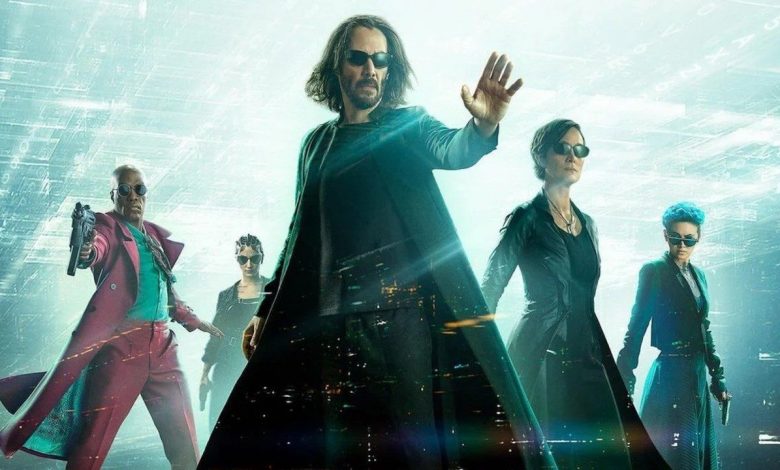 A leaker from the PSN background said a new Matrix game will be released as The Matrix Awakens. Here are the details…
There's been a recent leak about the Matrix. At this point, it is emphasized that the production can be a game. The current situation appeared against the background of PlayStation Network (PSN). A rumor source shared the knowledge that the game will be developed with the Unreal Engine 5 engine. In addition, the source of the leak released a poster for the project The Matrix Awakens.
The phrase 'Unreal Engine 5 experience' is important at this point. Because epic games'previous technology demo almost left the audience open-mouthed. The original post says the game is currently available in the PSN store. However, this is not currently available to users. It also states that it was developed for the PlayStation 5 console.
The Matrix Awakens may be movie-related
There's no official confirmation of The Matrix Awakens yet. However, if it does, it will probably be linked to The Matrix Resurrections, which will be released on December 22. Let's also mention that there is no further information about the current game.
Unreal Engine 5is epic games'latest gaming engine featuring advances in lighting and texture technology. The company showcased its new engine with a number of technology demos. Although these demos don't give you a complete gaming feel, they stand out enough to show the possibility of building Fortnite'sinfrastructure.
Matrix has previously been a pioneer in video game adaptation. Still, this probably won't be a complete Matrix game. Even if we go so far as to kill Morpheusin the production, that doesn't seem to be the case at the moment, given the film Matrix Resurrection.
The gamecan take an important stance for the commercial of the film
Either way, the idea of Matrix game with a high-end game engine creates excitement. Besides, it seems like a good way to advertise the upcoming film. The stars of Matrix Resurrectionare very much in the media right now. Keanu Reeves, for example, talks about how little rehearsal the cast is doing while preparing for the film.