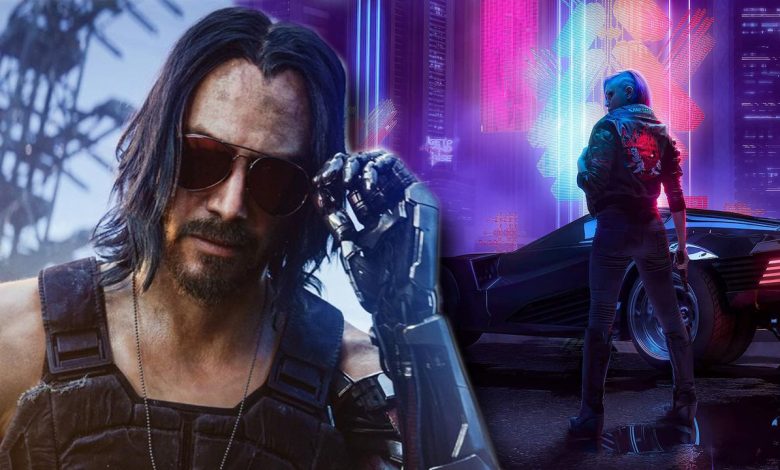 The date for the long-awaited Cyberpunk 2077 DLC additional pack update has emerged. Accordingly, Cyberpunk 2077 will come with a new story.
CD Projekt RED , which had great success with the Witcher series , was disappointing with Cyberpunk 2077, which it introduced last year. The game, which has been expected for years and expected to revolutionize the game world, failed all the predictions in every respect. Players who struggled with Cyberpunk 2077 bugs for a long time finally got some relief with big update packages . CD Projekt RED, on the other hand, has made the first date for the story expansions it originally promised. This Cyberpunk 2077 additional package update , namely DLC , will try to direct the game with a new story.
When will the Cyberpunk 2077 expansion pack update be released?
CD Projekt RED has released a statement for Cyberpunk 2077 on Twitter today. According to the statement, the giant game studio is after winning the hearts of Cyperpunk 2077 players with a new story. The studio announced its 2022 plans in its share. The Cyberpunk 2077 Twitter account responded to this post and announced the date for the additional package . Accordingly, the Cyberpunk 2077 additional pack DLC update will appear in 2023. Previous leaks were that the package would be released in 2022.
CD Projekt RED or the Cyberpunk 2077 account did not reveal the plot and scale of this new addition story. In the sharing of the Polish-based game studio, the DLC additional package update , which will present a new story for Cyberpunk 2077 , took the first place. In this sense, it is estimated that this additional package is at the beginning of the work that the team concentrates on.
Although Cyberpunk 2077 was disappointing, the sales figures of the game have recently emerged. Accordingly, CD Projekt RED managed to sell 14 million copies of Cyberpunk 2077 . The game brought this sales up to the level of 18 million with its digital sales .
The Witcher 3, on the other hand , managed to reach 30 million sales figures with its sales figures. Cyberpunk 2077 has fixed many of its bugs thanks to the major updates it has received so far. However, one of the biggest criticisms of the game is on the side of artificial intelligence. Players who complain that in-game mechanisms do not work well, also complain about the rather complex navigation of even the map.
On the other hand, CD Projekt RED, which entered our lives as an independent Polish studio with the Witcher series, is among the few game studios in the world today. The Witcher 3, in particular, enabled the studio to reach a higher league financially. The studio, which is preparing to set aside its own game engines, will appear with Unreal Engine 5 in the new Witcher series.