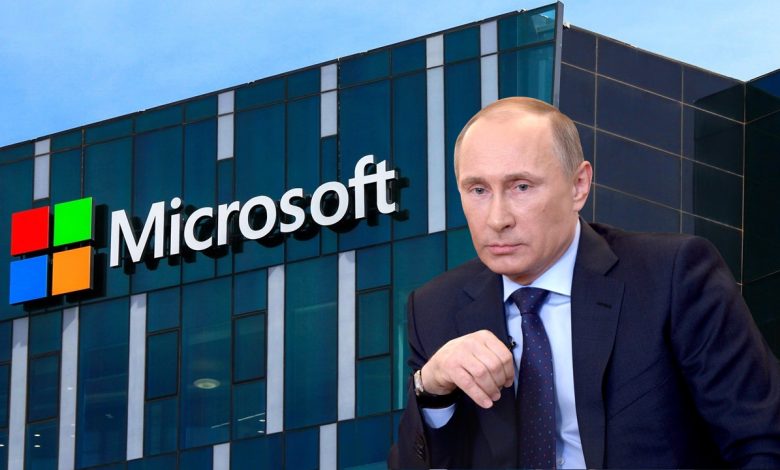 Microsoft, which has previously imposed sanctions on Russia, recently announced that all sales of new products and services in the country have been suspended.
Russia's decision to take military action and attack Ukraine drew a reaction from the whole world. Although the Russian authorities say that the invasion is not our goal at every opportunity, the developments so far show the opposite. Furthermore, the negotiations between the two countries have not yielded the expected result for now.
With this decision, sanctions bombardment began to be applied to Russia, which has become the focus of criticism. Especially world-renowned technology companies have decided to cease operations in the country in the last few days. Microsoft recently joined the caravan of sanctions imposed on the country.
Microsoft announces suspension of ties with Russia
As you will recall, Microsoft announced in the early days of Russia's invasion of Ukraine that it had blocked content from state-sponsored RT and Sputnik sites from its news platforms, and that RT's news app had been temporarily removed from the Microsoft Store.
Microsoft, which has moved to impose stricter sanctions after Russia's failure to withdraw from Ukraine, has said it will not withdraw from Ukraine. It made a similar decision to tech companies such as Google and Apple, announcing that all sales of new products and services in Russia had been suspended.
In a blog post signed by current president Brad Smith, the company expressed its condemnation of this unjust, unprovoked and unlawful invasion of Russia in the most severe way and announced that they would provide support to Ukraine in many points, especially cybersecurity.
In a statement regarding the sanctions decision, Microsoft said:
Like the rest of the world, we are appalled, angered and saddened by the images and news from the war in Ukraine. We condemn in the strongest possible way this unjust, unprovoked and unlawful invasion of Russia.

Today, we announce that we are suspending all new sales of Microsoft products and services in Russia.

In addition, we work in cooperation with governments around the world and stop the vast majority of our business in Russia in accordance with the sanctions decisions taken.

We believe that the concrete steps we have taken in line with the decisions taken by the states have been very effective in helping Ukraine and we inform that we will take additional steps as this situation continues.

We also continue to provide ukraine with the necessary support to protect its cybersecurity and prevent attacks from Russia.