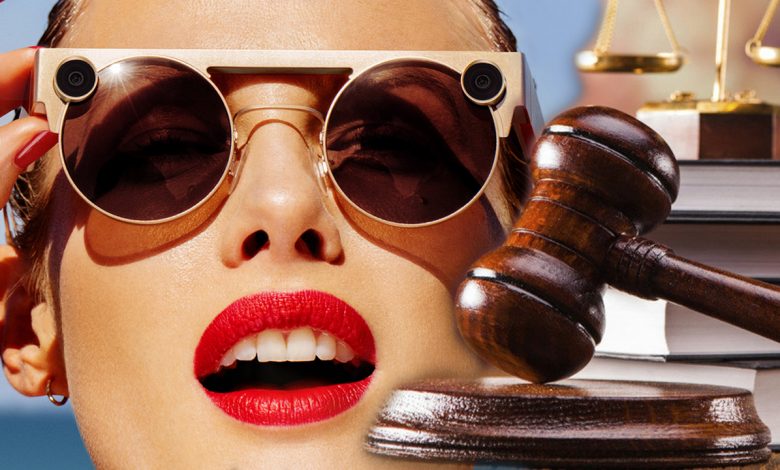 Snapchat is suing the U.S. Patent Office for Spectacles smart glasses. With the interesting case, the company is looking to trademark the name of the glasses.
Snapchat, or Snap as it has long been called, is suing the U.S. Patent Office (USPTO). The company filed this interesting case for Snapchat Spectacles, the name of its smart glasses. Accordingly, it all started when the patent office thought that name was not suitable for branding. The platform, which has long lost its power on social media, is still hopeful of investing in Spectacles.
Interesting case against U.S. Patent Office for Snapchat Spectacles
In fact, it all started when the Word Spectacles, which means glasses in English, was used by Snapchat as its brand name on its smart glasses. The company applied to the U.S. Patent Office to trademark the name of the smart glasses it introduced in 2016.
In its review, the office decided that the name of the glasses was used in smart glasses and that the product did not have the distinctive feature that would cause it to buy the eyewear brand. Snap sued the agency after that decision. The company says smart glasses models using the name Spectacles are separated from their competitors by features such as camera use and instant video shooting.
Although Snapchathas sued Spectacles, smart glasses have been a complete failure for the company. The company, which topped social media before the smart glasses move, did not get the fruits of this big investment. Although it didn't get the result it wanted, Snap also released a second version of Spectacles. Again, the company appeared with the third version of the glasses in 2020. Finally, the Spectacles model with AR, augmented reality technology, appeared. However, this model is currently only used in-company.
Snap uses smart glasses specifically to connect to the app and take photos and short videos. Despite the Spectacles vending machines, which had queues in front of them when it first came out, Snap lost as much as $40 million from the glasses. The main reasons for this are that the Snapchat smart glasses model is quite dysfunctional, both because of its poor design and outside the Snapchat app.
The model, which was almost unrivaled for the first period and cost $130, appeared in 2018 with the second version. However, this model, whose camera is more advanced, did not meet expectations like the first model. The company's AR-based Spectacles model also has the possibility of reversing all the wind with the Metaverse current.