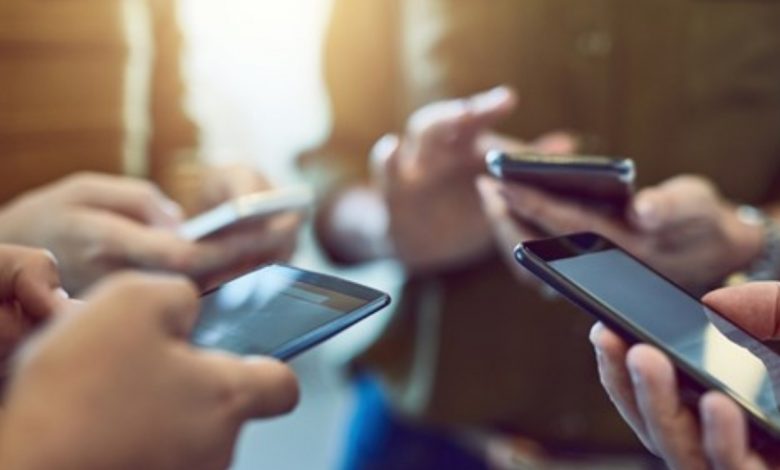 How has text, audio, etc. evolved, i.e. 'messaging'? In this article, we have written about the development of messaging for you…
What were the first messaging programs, apps? How did the evolution of message communication happen? Communication has always played an important role in the evolution of human societies. From wires delivering news to people in a square to modern communication channels where individuals around the world can access the same information in seconds, technology has evolved exponentially in a very short time. Here is the process of communication via message…
How did messaging evolve?
For many people, communicating by message is better than a face-to-face meeting or a voice conversation on the phone. However, for some people, text content is no substitute for speech. So, what would be your choice? Before answering this question, let's take a look at the evolution of text content…
Messaging began in 1844 with the first message sent as a Telegram. It has evolved enough to create the current generation of WhatsApp, Instagram and Snap Chat. However, the rise of instant messaging platforms such as WhatsApp and Facebook Messenger has reduced the global use of SMS text messaging, but it still remains valid.
According to some sources, texts, first designed in 1984 and implemented in the mid-1990s, are the original form of instant messaging. Throughout the 21st century, text messaging has become a fundamental means of communication. Since Neil Papworth used a computer to send his first text message ('Merry Christmas'), advances in mobile phone technology have enabled the sending of texts from person to person over a series of networks at the turn of the century.
In the 2000s, TV shows such as'American Idol'invited the public to vote for their favorite contestants via text, which contributed to the rapid growth of messaging. Us presidential candidate Barack Obamathen declared Joe Bidena friend via text messaging.
MIT launched the first instant messaging in 1961
On top of all this, the history of instant messaging is quite complicated. Here's the date according to visual capitalistthat we referenced:
1961 – MIT's TimeShare Operating System (CTSS), along with other multi-user operating systems, is considered to have pioneered instant messaging by allowing up to 30 users to chat in real time.
1988 – Internet Relay Chat (IRC) allows users to connect to networks with client software to chat with groups in real time. The IRC increased in popularity in the 1990s, but today it still has hundreds of thousands of users.
In the late 1990s, the first major rival IM platforms appeared; ICQ, AIM, MSN and Yahoo. They all fought for their share of the new instant messaging market.
In December 1992, the first SMS message, "Merry Christmas", was sent over Vodafone GSM network in the UK.
1996 – The Israeli company Mirabilislaunches ICQ,which allows users to chat one-on-one or in groups, transmit files, and search for other users. In 2001, ICQ had more than 100 million registered users.
1997 – AOLlaunches AOL Instant Messenger(AIM), which pioneered the concept of 'Friends List'. In the mid-2000s, AIM dominated the instant messaging market in North America at 52 percent.
As the '90s ended, Yahoo! Messenger and MSN Messenger hit the market!
For many people, the 2000s were a Golden Age for instant messaging. Sharing photos, making video calls and playing games are now common platform features. However, there were significant developments in the late 90s. Here are the last 90 generations of messaging activities and innovations introduced in the 2000s…
1998 – Yahoo! Messenger begins.
1999 – Microsoft launches MSN Messenger,a rival to AIM and Yahoo. By 2005, about 2.5 billion messages were sent on the platform every day.
1999 – Tencent Holdings launchesits first successful application, QQ, across the Pacific Ocean. It was a copy of the ICQ when it first came out.
2002 – Apple releases iChatfor the AIM-compatible Mac OS X operating system.
2003 – Skypebegins to enable Internet users to communicate via video, voice, and instant messaging.
2005 – Google Talk,located in a Gmail user's window, is launched to provide easy communication between email contacts.
2006 – MySpacelaunches the first instant messaging platform built within a social network: MySpaceIM.
2008 – Facebook Chat is released, which allows Facebook users to send messages to friends or groups of friends on the social network. (Facebook later released a standalone mobile app called Facebook Messenger in 2011.)
WhatsApp, WeChat, Snap and Slack…
2009 – With whatsApp released, users send text, videos and audio for free.
2011 – Originally launched by Tencent as a clone of WhatsApp, WeChatis now much more than a chat app. A fully integrated mobile platform with shopping, payments, games and much more. WeChat paid $46 billion in January 2016. That's about twice as much as PayPal.
Snapchat,popular among millennials, allows users to send messages that disappear after a certain period of time.
2013 – Slack'sworkplace collaboration software enables teams to communicate easily and efficiently. Slack became the fastest company to achieve unicorn status, exceeding $1 billion in just one year.
2013 – Telegram, an instant messaging service that offers multi-platform support, is released. Telegram clients are available for both mobile and desktop systems. Many describe this program as WhatsApp's biggest competitor.