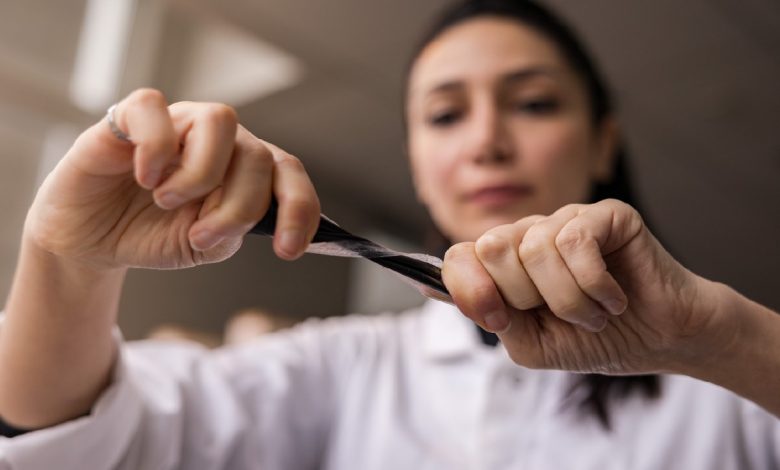 Developments in the battery world are not slowing down. Finally, the battery has features that can be used in many areas in the future.
Today, the issue of battery technology is becoming more and more important. In order to meet the energy needs of especially developing technological devices, support is provided with new generation batteries. Many giant companies are still investing heavily in this area, which has not reached the desired level. Especially with the development of electric vehicle technology, investments in the battery world have increased considerably.
In addition, research is underway to increase battery life and efficiency within small technological instruments. Interest in wearable electronic technology such as smart clothing and smartwatches continues to grow. An interesting discovery was made in the battery world the other day. Developed by a research team at the University of British Columbia,the battery has a lot of potential for the future of electronics.
Stretchable and washable battery produced!
At the University of British Columbia,a material has been developed that will be of great importance for the future of the battery world. The battery produced as a result of research can be stretched and washed. The material, which came out of 39 washes without problems at the end of research, is already a revolution for wearable technologies.
Dr. Ngoc Tan Nguyen, a researcher at the University of British Columbia(UBC), said in a statement.
Wearable electronics make up a huge market. That's why stretchable batteries are so important for the development of this technology. So far, many investments have been made in the field of battery. But so far these have not been stretchable washable batteries. This is an improvement that can meet the demands of daily use.
During the construction phase, the researchers cut zinc and manganese dioxide, the main components in the batteries, into small pieces. They then combined these parts with a polymer to form thin and stretchable layers. Thus, the ultra-thin layer obtained was covered with polymer, resulting in both a flexible and air and water-resistant structure.
The resulting battery can maintain 75 percent of its capacity during the 500 charging and discharge cycles. Another reason for choosing zinc and manganese is that it is close to human skin when used in wearable technology. So much so that in the case of a possible battery failure, this mixture almost does not harm human health at all.