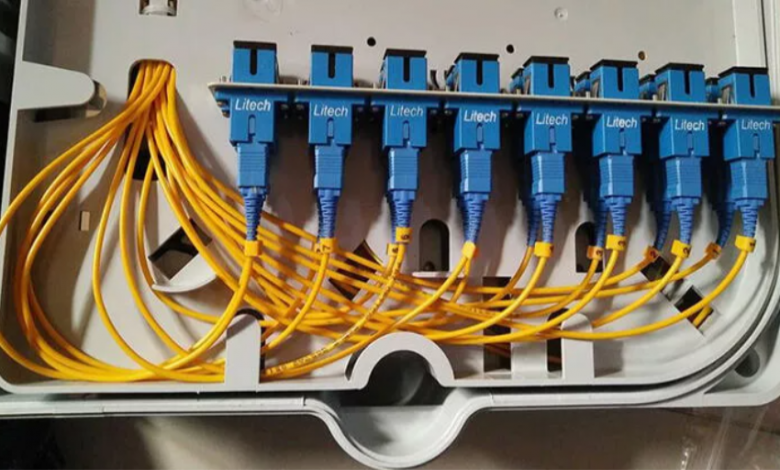 Information Technologies and Communications Authority  (BTK) President Ömer Abdullah Karagözoğlu said , "(Operators' request for a joint infrastructure company in fiber) A concrete step is being taken towards the establishment of a joint infrastructure company. At the point of taking a concrete step, a work is being carried out to establish a joint infrastructure company." said.
BTK President Karagözoğlu attended the 12th Transport and Communications Council organized by the Ministry of Transport and Infrastructure, which opened its doors yesterday.
Making statements within the scope of the event, Karagözoğlu informed that the National Monitoring System, which is located at the stand and produced completely domestically and nationally with ASELSAN, is currently being installed in the field.
Sharing the point reached in BTK Academy, Karagözoğlu stated that there is an important demand for BTK Academy and said:
"With the favor of our students, we are now past 721 thousand registered students and we are adding new trainings every day. The last training we added was English training. Because as you know, the information technology sector, as our sector, is a sector dependent on English, and there was a high demand from our students here. At the point of meeting this demand, our trainings have started now, we are seeing a serious demand. We are receiving thanks. We are constantly listening to our users and students at BTK Academy. We are trying to add new trainings to BTK Academy in line with their guidance.
On this subject, I must say that our students at the secondary school level also favor us, they also want to come to the platform, they can come with the approval of their families at the moment. We are working on this, we are preparing not only e-government, but also the opportunity to come and receive education from here, just like before the pandemic, in the very near future. In addition to the online training we provide on the platform, we will be with our youth with physical trainings."
"WE HAVE REACHED OUR CITIZENS NOT ONLY WITH ROAD, BRIDGE CONSTRUCTION INVESTMENT, BUT ALSO WITH FIBER NETWORKS OR INFRASTRUCTURE"
Karagözoğlu pointed out the importance of digitalization all over the world, especially with the epidemic period, and gave information about the studies and investments in this field in Turkey.
Pointing out that a serious infrastructure investment has been made in Turkey in the last 20 years, Karagözoğlu made the following assessments:
"What we are talking about here is not just the road and bridge construction investment, fiber  We have reached our citizens through networks or infrastructure. The transformation of this is of course on our agenda right now. Transforming this into fiber means bringing faster internet to both our citizens, reaching faster internet, but actually focusing on the future of this business.
For example, we are talking about 5G, while talking about 5G, this actually triggers the need for infrastructure. We need to be able to meet this infrastructure need today and be investing here so that we can truly realize the vision that 5G has drawn for us tomorrow. At this point, of course, together with our operators, we are working to develop the infrastructure and we are also making an effort to realize that dream or what 5G promises us and to offer it to our citizens."
"We will try our best to reach everyone who sends us their internet request"
BTK President Karagözoğlu also gave information on the establishment of a "joint infrastructure company" between Vodafone, Turkcell and Türk Telekom, which has been on the agenda for a long time.
Asked whether there will be a concrete step there, Karagözoğlu replied as follows:
"A concrete step is being taken towards establishing a joint infrastructure company. At the point of taking a concrete step, a work is being carried out to establish a joint infrastructure company. As for the reason for this, there are devices that provide the main communication, which we call the passive side of the infrastructure, and the active side. On the passive side. There is also the laying of pipes and, in a sense, the establishment of the area where the line will pass. That is the whole goal, actually, to separate these two structures from each other, to provide this infrastructure with a joint infrastructure company on the one hand, and to offer this infrastructure to all of our operators. There is a study at that point as well. There is a work supporting this. we have another work that we carry out within the scope of universal.Universal has now shifted from our Ministry to BTK.And with this shift, we're going to do our best to reach out to everyone who really sends us internet requests to all sides here."
"PLATFORMS SHOULD MAKE A COMMITMENT RELATED TO THE SERVICE"
Karagözoğlu also made evaluations about the service interruption experienced by social media giants all over the world a few days ago. Underlining that the users are only a service user there, Karagözoğlu pointed out that the service provider does not have any commitment.
Karagozoglu said:
"Because we are currently receiving this service without paying any fee, in fact, maybe the basis of the work is here. We do not pay a fee. So what is the main fee? The main fee is based on who we communicate with and socialize with, and it is clear that we are interested in these related channels as advertisements to us. An international company collapsed and took hours to get back up.The company has data centers in more than one country.
What should we plan when we plan the future of work? We have to observe the same thing in the systems we make in our own country, that sustainability is always essential. And our motto is that we should be offering a service as if someone who really pays me is getting service from me. The relevant platforms must make a commitment to the service. Moreover, if people rely on the communication system and build their business on it, it is certain that a person who cannot communicate for seven hours will suffer a very serious loss. That's why our domestic systems must be an alternative and we always support these domestic systems. We support its development."