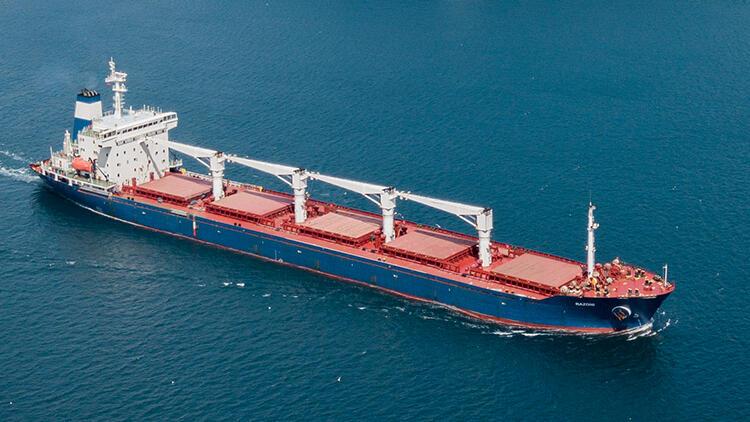 Razoni, the first grain ship to set off from Ukraine, appeared to be anchored in Tartus, Syria, after being rejected by the buyer in Lebanon, citing the delivery delay of more than 5 months.
Within The Framework Of The Grain Shipment Agreement Signed By Ukraine , Russia, Turkey and the United Nations ( UN ) in Istanbul on July 22 , RAZONI, the first grain ship to set off on August 1, departed from Odessa Port to go to Lebanon, but the delivery was not completed. The buyer in Lebanon refused the delivery, citing the delay of more than 5 months. After Lebanon, the Sierra Leone flagged Razoni , which approached Mersin on August 11, was wondering where it was because its transmitters were closed. The news, citing satellite imagery from Planet Labs PBC and a source in the port, indicated that the ship was in Syria .It turned out that the city of Tartus was anchored in the city of Tartus. The source in the port also stated that the ship had unloaded some of the 26 thousand tons of corn it was carrying.
Ukraine accused Syria of importing at least 150,000 tons of grain that Russia claims was looted from Ukraine. Russia, on the other hand, denied the allegations of stealing grain from Ukraine. Ukraine also cut off diplomatic relations with Syria last June, as it recognized the so-called independence of the pro-Russian separatist Luhansk People's Republic and Donetsk People's Republic in the Donbass region of Syria.
In a statement made by the Ministry of Transport of Ukraine, after leaving Ukraine, the ShipIt was stated that we are not responsible for the cargo and cargo, and it was pointed out that the said transportation took place after the ship left another foreign port. US State Department Spokesperson Ned Price told reporters that the US had information from the news that the ship's cargo was sold to another buyer and is currently near Tartus.