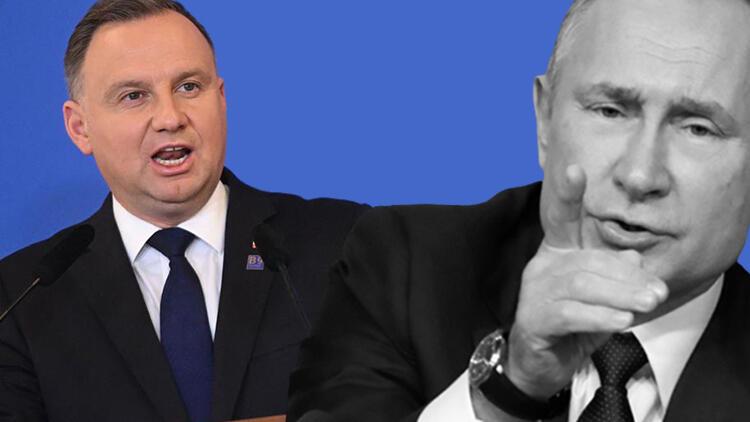 "We will not be indifferently watching NATO's concentration in Poland," said Oleg Tyapkin, Head of Russia's Department of Foreign Affairs for European Affairs.
Poland , which gave open support to Kiev after Russia 's attacks on Ukraine, was also protected by NATO .
While it is learned from NATO that weapons reinforcements have been made against possible Russian attacks on Poland, Russia continues to oppose these steps. Making statements to the Russian press, Oleg Tyapkin, Head of the Department of the Ministry of Foreign Affairs of Russia for European Relations, stated that before the 2014 revolution in Ukraine, Poland took steps to strengthen NATO on the eastern front of Europe, and said that this is still going on.
Expressing that they cannot remain indifferent to this situation, Tyapkin said, "Of course, we will not indifferently monitor the concentration of the NATO group in Poland. Our response will be proportionate and appropriate as always. We will neutralize potential threats to the security of the Russian Federation."
"OUR POLAND PARTNERS HAVE BEEN DEAF TO OUR SUGGESTIONS"
Speaking moderately about the political tensions with Poland, Tyapkin said, "When it comes to the political situation, I always say that we believe that there is no problem that cannot be resolved in our bilateral relations with Poland. We have regularly brought this thought to the attention of our partners in Warsaw. A little more common sense and less ideological bias is enough. "So we stated that things will progress slowly and smoothly. Unfortunately, since 2014 our Polish partners have been deaf to the proposal to solve the problem with such a formula. They have chosen to completely destroy the diplomatic infrastructure that has been built for many years."