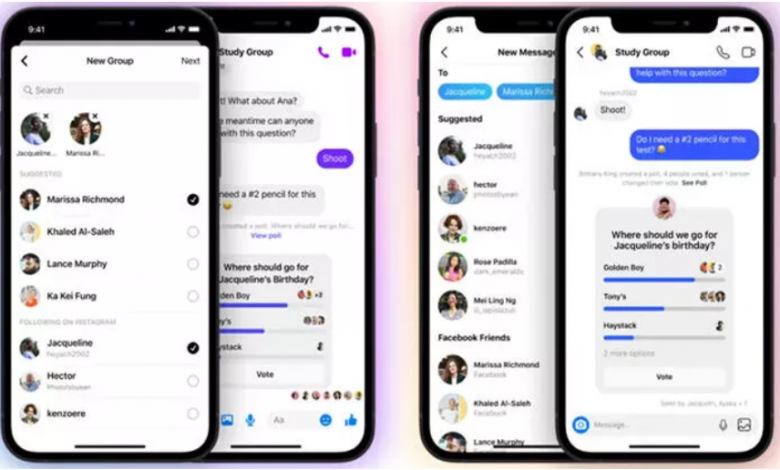 Facebook has announced a new feature for shared Instagram and Messenger message boxes. Applications that attracted attention and were on the agenda by being merged before, are now appearing as 'group chats'.
FacebookSince it started to include popular applications, it has brought 'some features' to all applications, while combining some applications with each other. For the first time in 2019Instagram and Messenger Realizing the goal of uniting its applications at a common point, country by country or region by region, Facebook has started to offer this to all users over the years.
At this point, Facebook made a new statement. In this statement, he stated that "more than 70 percent of people who are eligible to use this feature on Instagram have downloaded the update for the new Messenger experience".
MORE NEW FEATURES COMING
The reason for the merged message boxes of these two applications was that the users could easily reach their friends on both sides. With the latest update, the group chats feature is also included in the application. In fact, as stated, Facebook shows this update as a pioneering step in communication between applications.
Facebook is including other features in addition to cross-app group messaging. Polls will be available in group messages on Instagram and cross-app chats. Facebook has included a feature that adds who writes to Messenger. In this way, if more than one person is writing at the same time in the group, who is writing is shown.