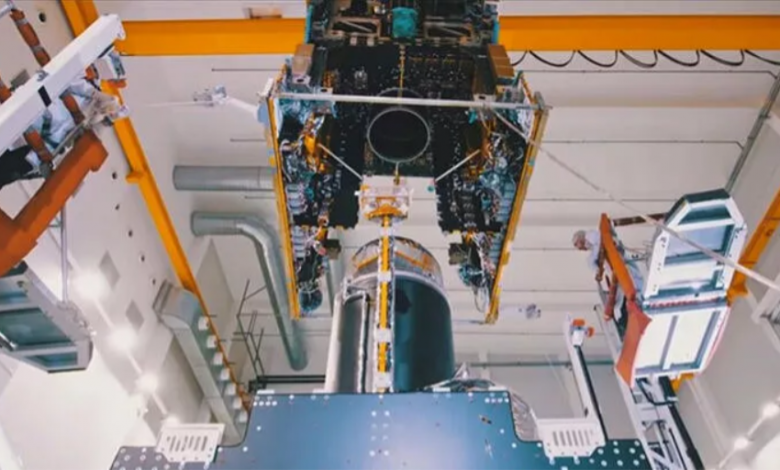 Profen Top Manager Önder Havuzlu reported that they showcased Nspector and Visionic , which are new generation R&D products , at Satellite 2021, which is considered the world's largest satellite fair. Poollu gave information about the company's work and the products it carried to the Satellite 2021 fair.
Stating that Profen offers products and services in the fields of technology, construction and life sciences, Havuzlu said that under the technology business unit, they provide services such as telecommunication infrastructures, satellite ground segment systems, telemetry systems, defense technology projects, data center design and installation to public and private customers. Pointing out the developments in satellite technologies, Havuzlu said, "In parallel with the developments in satellite technologies, the technologies used on the ground also need to change radically." said.
NEW GENERATION PRODUCTS ARE EXHIBITED IN THE USA
Poollu stated that Profen also showed up at Satellite 2021, which is held in the USA's capital Washington and is considered the largest satellite fair in the world, and said, "Satellite 2021 will be one of our R&D products. Nspector and VisionicWe're exhibiting," he said.
Pointing out that "Nspector", a real-time spectrum analyzer, is used to measure all kinds of satellite, cable or terrestrial wireless carriers, including very small carriers and beacon signals, and for carrier monitoring applications, Havuzlu said, more efficient establishment of radio networks, spectrum observation and management from this system. reported that it was used comfortably and safely in activities such as interference detection, EMI/EMC tests.
Emphasizing that the Visionic Management and Control System, another product they exhibited at the fair, the monitoring, control and management of satellite ground stations, data centers, signal processing and distribution centers are provided.
"In our increasingly mechanized and digitized world, effective monitoring and control of devices and systems in facilities such as satellite earth stations, data centers, buildings and factories has always been problematic. The 'Profen Visionic Management and Control System' developed by our company regulates work flows. It is offered to users as a product that can meet all needs with advanced features that can manage maintenance processes, report in specified formats and criteria."