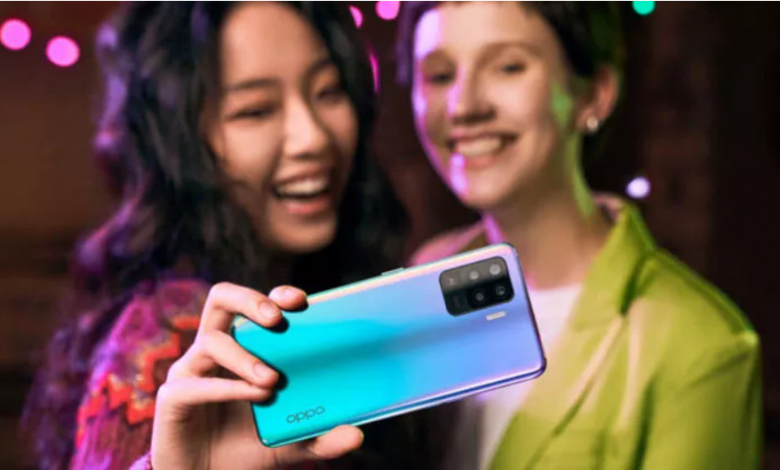 One of Oppo's new smartphone models, the Reno 5 Lite, is also a standout with its camera features. With the Reno5 Lite model, it is possible to improve social media sharing.
The Reno5 Lite comes with next-generation technologies in photo and video features and features a quad rear camera with a resolution of 48MP. The Reno5 Lite works in harmony with the main camera, 8MP ultra wide-angle camera, 2MP macro camera and 2MP mono camera to add depth to your photos and videos.
The Reno5 Lite also offers features for selfie lovers. Smart with a 32MP resolution camera on the front phoneoffers a new way to capture two perspectives at once. Dual Video Video can record from both front and rear cameras at the same time.
The AI Portrait Video feature comes in an updated version of the Reno5 Lite. This feature recognizes the people in the captured video and can intelligently distinguish them from the background. The person in the shot has bright colors, while the rest of them are given a black and white portrait, so that the subject of the portrait stands out.
Monochrome Video highlights a single RGB (Red-Green-Blue) color per frame and filters out other color spectrums. Thus, it adds excitement to the video you have taken by sorting the contrasting colors side by side. Behind the scenes, the Electronic Image Stabilization (EIS) feature works, so you can record a still video even on the go.
Reno5 Lite also supports you if you don't like the background in the photo you take during the day or at night. The dynamic Bokeh blur effect converts light into lines and prevents the details of the background from being seen. The Night Portrait puts lens lights in the background. OPPO Reno5 Lite also recognizes 22 types of landscapes with AI Scene Enhancement 2.0.
It can be shared with filters, captions and music with the Soloop app before sharing the videos you create on your social media movie you can also make it into a quality clip.