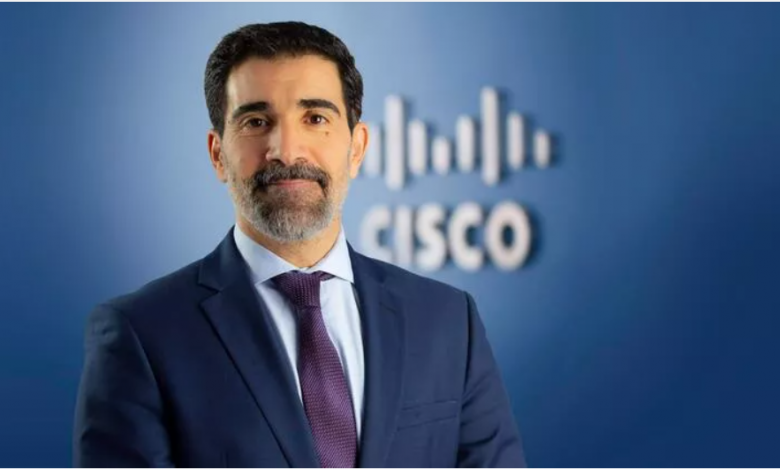 Restrictions on the number of concurrently connected devices of wireless access points used today cause users to lose internet access in open or crowded environments. Cisco Middle East and Wi-Fi 6 CTO Osama Al-Zoubi made important statements to Hürriyet while discussing some of the problems that customers experience while trying to achieve instant wireless network connection.
Osama Al-Zoub said:

"Due to the limitations of today's wireless access points on the number of devices connected at the same time, users can lose internet access in open or crowded environments.
The reason behind this is that older generation Wi-Fi networks allocate the entire channel to a specific device for one transmission at a time, and as a result, the application can only handle data exchanges with one user at a time, even with low bandwidth requirements. In contrast, Wi-Fi 6 offers multiple Wi-Fi channels and these channels can be more effectively allocated to allow multiple streams to multiple users at the same time.
In this way, providing open space Wi-Fi 6 for an organization's users means greater efficiency, less cost and more application support. For example, a special Wi-Fi channel is allocated to a low-bandwidth application, such as an IoT perimeter sensor, so that data transmission is not used by other bandwidth applications. In addition, real-time transmission can be provided to mobile applications that require more resources, such as augmented reality, audio and video transmission, and virtual reality, with lower latency and stuttering than previous Wi-Fi generations could not provide.
Wi-Fi 6 enables high-resource applications to run smoothly in open environments, providing up to four times faster connectivity than the previous industry standard for wireless connectivity. This also results in higher battery efficiency in smartphones, PCs and IoT devices compared to conventional Wi-Fi networks.
In addition, due to the fact that data exchange with mobile devices is mostly not encrypted, Ciscoassesses the risks faced by people connecting their devices to a public Wi-Fi network. Anyone with a laptop and sniffer software can access all data transmitted over a wireless network. Users can also connect to a Wi-Fi access point that can monitor the content of all transmissions. While neither situation adversely affects image streamers, it can be a problem for people transferring sensitive documents or working on confidential business projects. Other people on the same local network can exploit unpatched vulnerabilities and other security vulnerabilities.
Wi-Fi 6 eliminates this problem by enabling secure endpoint protection with WPA3 certification, which strengthens open wireless network security through encryption of unauthenticated traffic, protection against cyber threats, and higher reliability for sensitive data.
For many organizations and the smart cities of the future, the natural and safe approach to protecting users will be to enable the expansion of Wi-Fi 6 into open spaces. Recognizing the importance of Wi-Fi 6 in providing an efficient and secure connection for people all over the world, Cisco, thanks to its expertise, became the first customer to implement Cisco's Wi-Fi 6 technology in the United Arab Emirates at Expo 2020 Dubai. It provides its highly experienced engineers with the necessary information to deliver the essential components of security. Cisco has a long and successful track record of meeting the connectivity needs and expectations of major events, stadiums and arenas, both locally and globally."