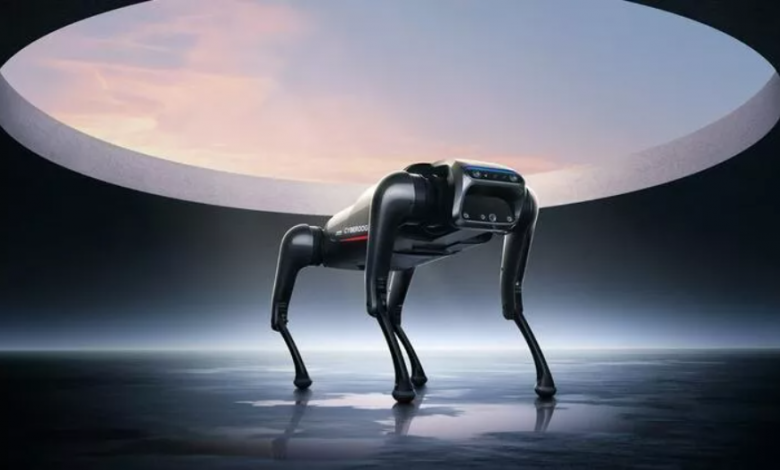 Xiaomi has taken another important step in discovering the technology of the future with CyberDog, its new four-legged robot inspired by the biological world.
CyberDog, Xiaomi's first initiative in quadrupedal robotics for the open source community and developers around the world. Robotics enthusiasts interested in CyberDog will be able to compete with other like-minded Xiaomi Fans, co-create and develop and unlock the potential of four-legged robots. 
Powerful, Precise and Agile
CyberDog is equipped and calibrated with servo motors developed in-house by Xiaomi, providing high speed, agility and wide range of motion. With a maximum torque of up to 32N·m/220Rpm and rotational speed, the CyberDog can perform complex actions such as high-speed travel and backflips of up to 3.2m/s.
The brain of CyberDog is an AI-powered supercomputer for embedded and endpoint systems built on the NVIDIA Jetson Xavier NX platform. The supercomputer consists of 384 CUDA Cores, 48 ​​Tensor Cores, 6 Carmel ARM Processors and 2 deep learning acceleration engines.
CyberDog is equipped with 11 high-precision sensors that guide their movements and provide instant feedback to accurately model biological organisms. Including touch sensors, cameras, ultrasonic sensors, GPS modules and more, this system provides CyberDog with advanced capabilities such as sensing, analyzing and interacting with its environment.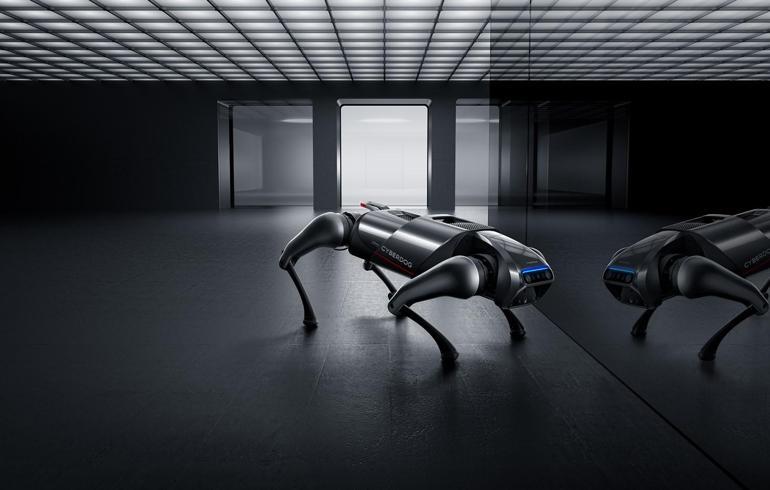 Computer Vision that Personalizes Interactions
CyberDog has an advanced environmental sensing capability thanks to Xiaomi's smartphone imaging technology. Artificial intelligence interactive cameras, binocular ultra wide anglethe fishThis camera system, consisting of eye cameras and an Intel RealSense D450 depth module, can be trained with a computer vision algorithm. 
This image sensor system provides CyberDog with autonomous object tracking, SLAM and centimeter-scale obstacle avoidance and navigation capabilities. This means CyberDog can analyze its environment in real time, create navigation maps, plot its target and avoid obstacles. Combined with features such as human posture recognition, facial recognition and tracking, CyberDog has the ability to follow its owner and get around obstacles.
Users can set a CyberDog-specific wake word for pet-like natural features and use voice assistants or the included remote or smartphone app to control the robot. Users can use and interact with CyberDog in unique tasks.
CyberDog also has a comprehensive interface that includes 3 Type-C and 1 HDMI ports. This gives developers complete freedom to explore software systems or add a panoramic camera, motion camera, LiDAR or other hardware to add searchlight or other creative capabilities or innovations to the robot using the interfaces.
Scalable Open Source Platform for New Capabilities
Robotic advances now include pioneering in various fields and are in co-development globally. Through open source, Xiaomi encourages developers around the world to contribute to this field, communicate with each other and move forward together.
CyberDog is built on open source algorithms by reconfiguring and optimizing core modules developed in-house. Xiaomi is launching 1,000 CyberDog robots for Xiaomi Fans, engineers and robotics enthusiasts to enable joint exploration of CyberDog's immense possibilities. It also launches the Xiaomi Open Source Community to continuously share progress and results with developers around the world, and aims to establish a robotics lab to provide a platform that allows engineers to keep abreast of future innovations.