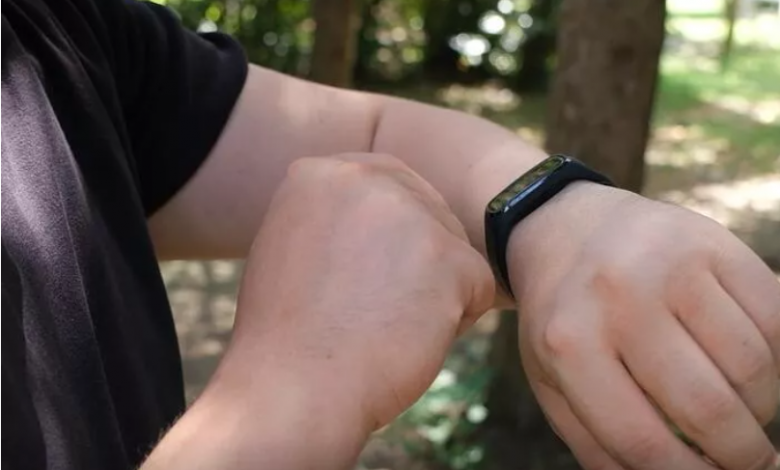 While contributing to employment with the factory it established in Turkey, Oppo has added a new product to its wide ecosystem, showing the value it gives to our country on the other. Here is Oppo's new generation smart wristband, Oppo Band Sport
We have started to see smart watches or smart bracelets on the wrists of many people. These devices, which satisfy those who use it as an accessory, do things far beyond a simple watch. While monitoring our heart rhythm instantly, seeing the calories we have burned and knowing the distance we have covered are important points for a healthy life. Of course, the role of these devices is very big in order to keep up with tens, maybe hundreds of notifications that come during the day.

There is no such big difference between smart watches and smart bracelets in terms of features. However, when it comes to the price tag, users can approach smart watches with higher prices. But this is the new one I hold in my handOppo Band, which has much more than the features I just mentioned, and attracts attention with its affordable price of 349 TL. smart wristband.
Oppo Band uses a 1.1 inch full color AMOLED display technology. You only use the screen to use this bracelet, which does not have any physical buttons on it. The durability of the glass is also important, as it is always on our wrist and is much more open to impacts. Oppo will also be aware of this, as it has protected the Oppo Band's screen with a curved layer of reinforced and scratch-resistant glass.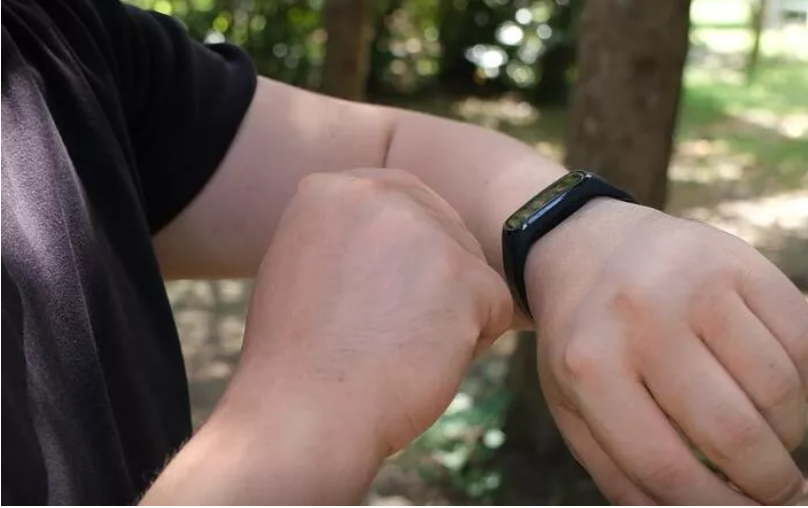 In addition, since it is water resistant, you do not need to remove the Oppo Band from your wrist when entering the pool or taking a shower.
I think the most striking feature of Oppo Band is that it can measure the oxygen value in the blood. I think it is an important point that this technology, which we rarely see in high-priced smart watches and wristbands, is in such an affordable device. So how does Oppo Band do this measurement?
This smart bracelet can instantly measure the oxygen value in the blood with the optical blood oxygen sensor it carries. Even if you are asleep, this sensor monitors the oxygen value in the blood every second as long as your wristband is on your wrist. In fact, when it comes to an 8-hour sleep period, this measurement can be made 28,800 times without interruption. An amazing number indeed…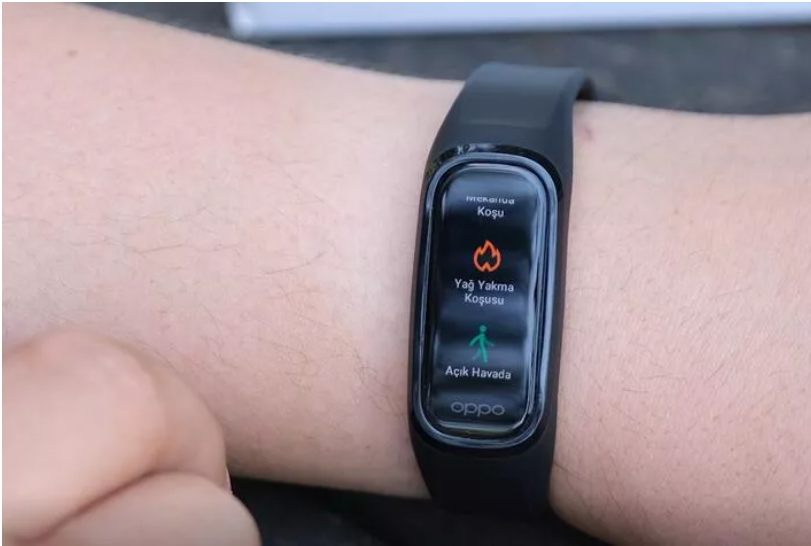 So why should we follow the oxygen value in the blood? For detailed information, you can check the description section of our video.
We said that Oppo Band measures the oxygen value in the blood thousands of times during sleep. But that's not all our bracelet can do. Healthy sleep is a very, very important point for human health. In order to achieve this, Oppo Band measures your heart rate moment by moment while you are sleeping, on the other hand, it monitors your sleep and helps you to develop healthier sleep patterns by tracking how long you sleep in this way.
Oppo Band can monitor heart rate day and night. When the pulse accelerates, it starts to vibrate and instantly transmits the irregularity in the heartbeat to the user. It is a life-saving feature, especially for those who tire themselves, and therefore their hearts, while doing sports. Thus, users can avoid overtraining for themselves, while staying at the pace that suits them best to reach their fitness goals.
Speaking of training and sports, the new Oppo Band has 12 different exercise modes. You can choose any exercise mode you want, from cycling to swimming, from cricket to yoga, from outdoor running to fat burning. While doing these exercises, your wristband records instantaneously, and can also follow their progress from these recordings. In order to access exercise data and other settings related to Oppo Band, you only need to download the HeyTap Health application, which you can download from the Google Play Store.
via this app Oppo Band SportWe can browse the tips on Having more than 40 dials is also an important point. Thus, you can change the face of your bracelet whenever you want by choosing from dozens of different dials.
You also have the chance to determine which applications you want to see notifications from on your bracelet in this application. You can also make updates for Band Sport with HeyTap Health.
Oppo Band Sport can be used as an extension of the phone. You can see the messages and call information from your friends instantly on the screen, so the possibility of missing the calls is highly considered. Of course, you don't need to keep your hand on the phone to listen to music, because with this bracelet, we can play music and change songs.
Let's come to the battery life… Band Sport, which packs many features into its tiny body, contains a 100 mAh battery. The bracelet, which can be fully charged in 1.5 hours, can provide power for up to 12 days of use with only one full charge, thanks to its high-performance and energy-efficient chip.
The new Oppo Band, in my opinion, is a successful smart bracelet that appeals to a wide audience, especially with its affordable price.