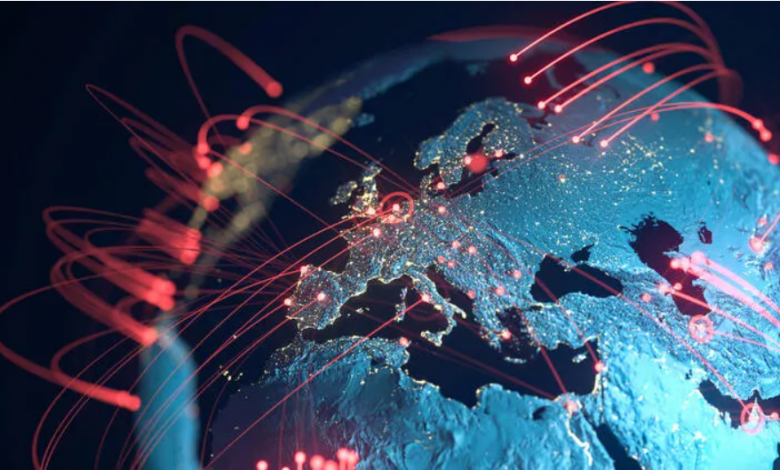 HPE Turkey supports technology and the digital transformation of institutions with its "platform as a service" approach in an era of change where everything is connected from the edge to the cloud, new opportunities arise for data-fed institutions and new experiences come to the fore.
HPE Evaluating the first 6 months of Turkey and the industry, Güngör Kaymak, General Manager of HPE Turkey, said:
"According to the 2020 Information and Communication Industry Market Data and Trends Report published by TÜBİSAD, the total IT market remained almost at the same level in 2020 compared to the previous year. The economic stagnation observed at the beginning of the pandemic period was balanced with digital transformation projects that accelerated in the following months, allowing the sector to maintain the performance level it showed in 2019. When we look at the last six-month period, HPE continued to grow compared to previous periods in the first and second quarter reports announced globally. As HPE Turkey, we continue to strengthen our technological leadership in the local market."
Kaymak stated that as HPE, they focus on people and the environment for a sustainable future, in addition to their investments in digitalization and technology; "The role that institutions around the world play in balancing the effects of economic growth on the planet and society we live in has never been more important. Today, the IT industry is responsible for about 4% of the world's greenhouse gas emissions, which is 1.5 percentage points higher than the emission rate for which the aviation industry is responsible. In addition, the industry produces nearly 50 million tons of electronic waste every year, and this amount is increasing rapidly. We gather our responsibilities under three headings: First, we aim to eliminate the oversupply that pushes companies to "overbuy" in the IT field. Latter, We believe that organizations shouldn't have to depend on existing IT assets throughout their entire lifecycle. For this reason alone, 65 percent of the energy consumed in most data centers today is used to perform only 7 percent of the work. At this point, we give institutions the chance to rapidly deploy newer and more energy-efficient technologies. Third, we take back and transform IT assets at the end of their useful life. With the recycling model, we have created around $1.6 billion in resources for our customers in the last five years. In 2020, we processed over 3.1 million units of technology. We undertook the technological transformation of 1.7 million data center items such as servers, storage and network devices, and 2.1 million devices such as laptops, tablets, and printers. 90 percent of these equipment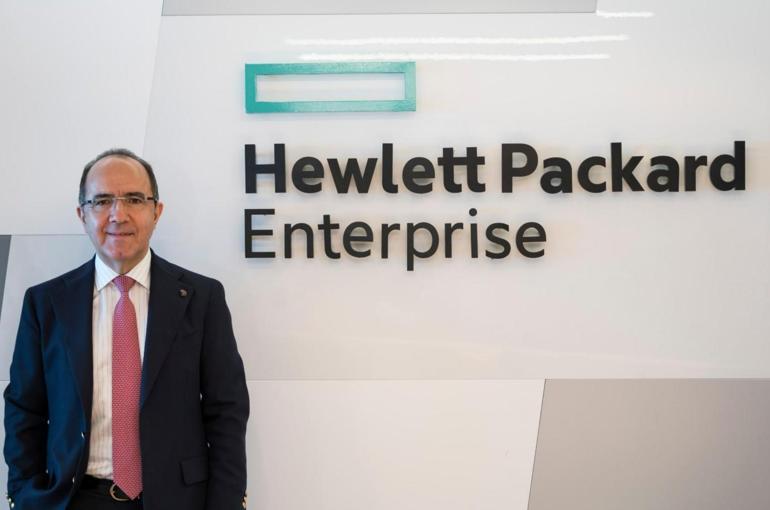 HPE continues its sustainability efforts with the 'Coding Tomorrow' project carried out in cooperation with Vodafone Turkey Foundation and Habitat. In the project, where 1.7 tons of e-waste has been recycled to date, HPE employees took action to draw attention to electronic waste in Turkey and develop solutions. With the income obtained from the recycling of e-waste collected within the scope of the project, support was given to the establishment of a new coding classroom in a primary school in Mardin.
Funded by e-waste recycling, the class aims to improve the digital skills of young people aged 7-14, giving all children in Mardin and surrounding cities the chance to receive coding training.
HPE supports its employees with consultancy services in different areas such as physical, mental and financial health. HPE has an Employee Assistance Program where team members can follow online articles, webinars, live events. The program consists of counseling services such as stress management, relationship management, health management, coping with sadness and loss, and family relations.
Employees adopt healthy habits
HPE runs a global 3-week wellness program for physical health, where the goal is to complete at least 7,000 steps per day each year. The program aims to make team members more active and adopt healthy habits. HPE also has a podcast where experts talk about various health topics. The webinars also cover a variety of wellness topics and recently launched a series of Organic Gardening at Home and a series of webinars on the arts for health.
Employees also have access to Headspace, an app for meditation and relaxation, and another Wellbeats app for a variety of fitness classes, including yoga, pilates, tai-chi, fitness, and dance. There is also a 3-hour Wellness Friday on the second week of every month throughout the year, and in the summer of 2021, Wellness Fridays will now be full-day every 2nd week. Throughout this year, HPE employees also participated in a 20-day Mindfulness Bootcamp, and took a 30-minute mindfulness class 3 days a week. It recently held a similar training camp for fitness, and employees attended a live fitness class via zoom. With long working from home, HPE is planning another bootcamp on how to maintain a healthy posture.
HPE; The GreenLake cloud platform is the first company to hit the market four years ago with the promise to deliver the cloud experience as a service on-premises and at the edge with a robust catalog of applications, software and workloads, including servers, storage, networking, container management and machine learning. In this way, customers had the opportunity to benefit from the agility, simplicity, on-premises management, compliance and visibility of the cloud. HPE GreenLake increased its annual recurring revenue by 30 percent and its orders by 41 percent in the last quarter of HPE.
As part of the 2021 Discover event, HPE also announced the breakthrough HPE GreenLake Cloud Platform innovations, along with software and security solutions that will strengthen the edge-to-cloud transition. These innovations help customers modernize their workloads by converting them to a cloud operating model, optimize applications from the edge to the cloud, securely process any data regardless of location and benefit from it for the future. In addition, new HPE GreenLake cloud services support critical applications in industries such as 5G, electronic medical records, financial services, data and risk analytics, high performance computing (HPC) and artificial intelligence (AI). On the other hand, HPE GreenLake
With GreenLake's services, HPE reinforces its market leadership in providing cloud services to customers in data centers, on-premises or at the edge. With a combined contract value of the cloud platform of $4.8 billion, HPE GreenLake has more than 1,200 enterprise customers in 50 countries across all industries and sizes, including Fortune 500 companies, government and public sector organizations, and small and medium enterprises.
Continuing its investments in data security, which is an indispensable priority for companies today, HPE acquired Zerto, which operates in the field of data protection. In addition, focusing on artificial intelligence and data analytics, HPE acquired Ampool to accelerate hybrid analytics to be made available to customers.
The institution has also acquired 'Determined AI' to accelerate AI innovation through fast and simple machine learning modelling. While HPE aims to make AI more accessible to users with this investment, it plans to combine the company's software solution with its existing AI and high-performance computing solutions.