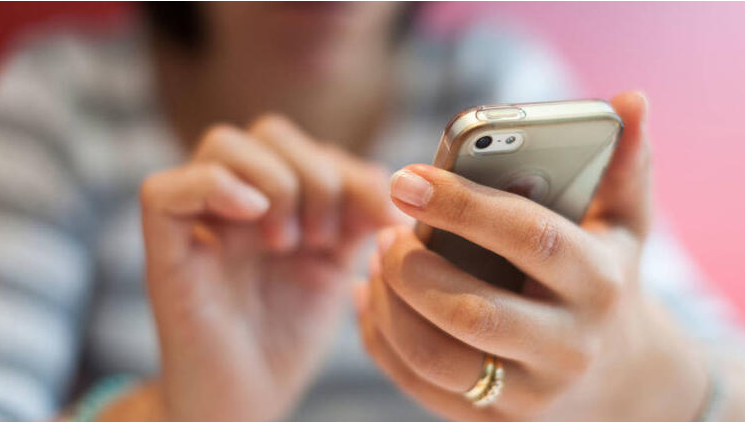 Experts warned that the frequent use of instant messaging applications on smartphones, watches and tablet computers may cause some physical and mental discomfort.
Anadolu University (AU) Social Media and Digital Security Education Applicationand Research Center (SODIGEM), Faculty of Education, Department of Educational Sciences, Department of Psychological Counseling and Guidance, Prof. Dr. Speaking to Anadolu Agency (AA), Baki Duy said that social transformations brought positive or negative developments.
Stating that the 21st century is defined as the age of information and technology, Duy said that technological developments contribute to human life and work that takes hours is done in a short time.
Pointing out that there are also problems due to technology, Duy said, "It especially brings mental problems with it." said.
Stating that people can now be reached when requested, Duy continued as follows:
"Especially in bilateral relations, negative situations are encountered when the message is not answered in a certain time. There is also anxiety about missing news or developments. For this reason, our hands go to the phone involuntarily. messagingtrying to respond to his group because of fear of missing something or different concerns. The extreme messaging disturbance 'WhatsAppitis' disrupts both spiritual and life functions. "
Prof. Dr. Duy, referring to the concept of "problem use" for all digital tools, explained that many problems have arisen due to the misuse of these tools.
Emphasizing that there are problems due to the long-term use of technological tools, Duy made the following evaluations:
"The problem arises if the person spends hours of time on messaging. The problem called 'WhatsAppitis' is related to intense messaging. Since the mobile phone is used for a long time, it manifests itself in the form of pain in the thumbs. The use of technology should be in a way that does not reach the level of addiction. Improper use of technology tools has negative mental repercussions.
Technological tools should not be used out of purpose. It is important to be a conscious user. People should distance themselves from digital tools for a while. This is called 'digital detox'. Digital technologies are harming family relationships. Every family member is disconnected from each other because of their mobile phones or tablets. The phone should not be dealt with in the evening unless it rings when at home. Tablets can remain off as long as there is no training. "
"Always doing the same finger movement causes discomfort"
AÜ SODİGEM Director Assoc. Dr. Yusuf Levent Şahin reminded that with the development of the internet and the increase in the features and functions of mobile phones, platforms for instant messaging have emerged.
All communications in writing to voicing Sahin started to be made of these platforms, "such as WhatsApp application in Turkey's 43 million people today in mobile phones. One out of every two people in the world are using this application." shared his knowledge.
Şahin stated that due to the nature of human beings, they cannot communicate intensely in writing and cannot use their thumb for this communication.
Stating that digital platforms used for written communication cause the repeated use of certain muscle groups and fingers, Şahin said:
"Always holding the mobile phone in the same way and doing the same finger gesture causes discomfort. We should avoid excessive use of messaging applications. You can use the voicemail feature. You can use the dictation feature of some applications. It may be useful to keep the mobile phone horizontal while messaging. Sometimes updating the applications and messaging with a different interface. It will be good. Thus, you can be mentally refreshed. "