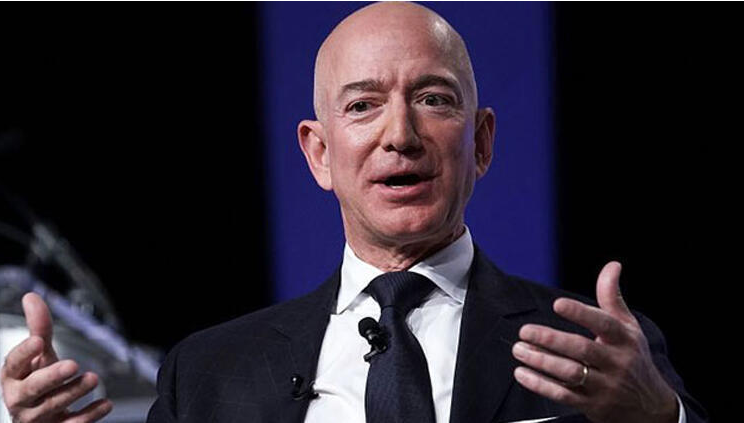 Jeff Bezos, the founder and owner of the US internet company Amazon, became the biggest donor to charities in 2020 at once.
According to "The Chronicle of Philanthropy" magazine's "highest donations of 2020" list, Bezos' $ 10 billion donation to the Bezos Earth Foundation, which he established to combat climate change, was the biggest one-time donation of the year.
Other than Bezos' donations, the total of other donations included in the top 10 on the list reached only $ 2.6 billion. According to the magazine, this was the lowest total seen since 2011.
Phil Knight, the founder of US sportswear brand Nike, and his wife Penny Knight watched Bezos with $ 900 million donated to their foundations.
Phil and Penny Knight shared the third place on the list with donations of $ 300 million each to the University of Oregon, and Fred Kummer, founder of the HBE construction company, to the University of Missouri Science and Technology.
Facebook's founder Mark Zuckerberg and his wife Priscilla Chan ranked fourth on the list with a $ 250 million donation to the non-governmental organization called Technology and Civil Life Center, which carries out vote security in the 2020 presidential elections. 
Donations stay dwarf with wealth increases
On the other hand, the new type coronavirus In the period under the influence of (Kovid-19), the total wealth of donors increased incomparably with the amount of donations.
According to the research conducted by the Institute of Americans Advocating for Tax Justice and Political Studies, Bezos' wealth increased 63.2 percent to $ 184.4 billion, and Zuckerberg's wealth increased 91.7 percent to $ 104.8 billion between March 18 and December 7, 2020. Knight's fortune increased by 76.5 percent to $ 52.1 billion.