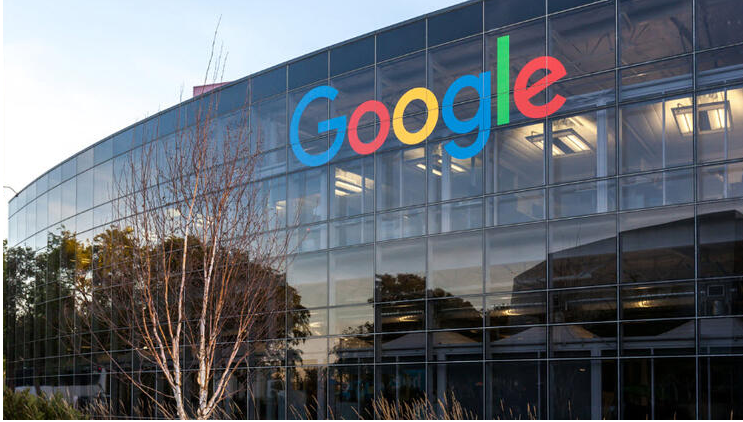 Google Vice President of Emerging Markets Meir Brand, trades and SMEs said they offered a $ 12 million financing, they are aiming to become resistant businesses in Turkey and said it will continue its investment.
Google by Turkey Tradesmen and Artisans Association (TESK) cooperation, the Ministry of Commerce and implemented with the support of the Presidential Digital Transformation Office, SMEs will be supported in pandemic conditions "Digital Converted Changemakers Handicraft" program was introduced.
Speaking at the meeting held online with the participation of Trade Minister Ruhsar Pekcan, Brand stated that the internet is of vital importance during the pandemic, and that people can reach the facts about health and continue their education.
Stating that governments also deliver online services to citizens and monitor health, Brand said, "All over the world technologyThanks to its use, we made a 5-year progress within 5 months. In Turkey, the situation in this way. The share of online retailing has increased from 5 percent to 10 percent of all retail, and we anticipate that 1.5 million businesses will gain new digital skills and move their businesses to digital. "
Stating that businesses need financing for digital transformation, Brand made the following .
"We offer a $ 12 million financing package. We offer this way a great opportunity. Online tools, thanks to digital skills and partnerships to accelerate economic recovery. Our goal is resistant to become of enterprises in Turkey. For this, we offer a program them 360 degrees. Long-term we will make it possible to partnership digitalization. Our investments in Turkey will continue. it was very clearly this year, a difficult year. I see positive next year. I think we begin to see light at the end of the tunnel. when the online world and Turkey look at what makes the epidemic period, online platforms crisis We can say that it will come out strong afterwards. "
"It will contribute to the ability of our tradesmen to use technology"
Turkey Tradesmen and Artisans Confederation (TESK) Chairman Bendevi Palandöken, epidemic process trades and referring to the difficulties faced by artisans in this period came to a halt in the works, he said digitalized mania frequently on the agenda.
Speaking about the contribution of the use of the digital system to tradesmen and craftsmen under pandemic conditions, Palandöken explained that the restaurant and cafe operators of the project will receive digital marketing training.
Palandöken said, "The project will contribute to the technology utilization skills of our tradesmen by developing the content for the needs of our tradesmen in the restaurant and cafe sector. Information will be provided so that they can sell online. said.
"We created a Kovid-19 support package worth about $ 12 million"
Google also Keteloğl Turkey Country Director Mehmet Since Google began operations in Turkey in 2006, he said Turkey's versatile digital conversion contributions they provide.
Turkey in the digital ecosystem in which they contribute to the development that up to 1.4 million persons were employed allows today and Keteloğl voicing continued to provide the "economic size as a share in the national income of the digital economy that is supported by Google, it has exceeded 4 percent and nominally 150 billion 'was reached. we expect the share of the digital economy supported by Google in 2023 will reach 4.7 percent of national income. for 14 years as an international company operating in this country, Turkey has great faith in us. " made his comment.
At Google, the story of tens of thousands of businesses in Turkey that aims to help drive the pandemic and after explaining Keteloğl was said:
For this, at this critical juncture in history, we have created a Kovid-19 support package, consisting of 4 main components and worth approximately 12 million dollars, for our tradesmen and public institutions. The 'Craftsmen Program Who Makes a Difference with Digital Transformation' consists of four components. These four components aiming to accelerate the digital transformation of our trades donations will make for restaurants and cafes and running through TESKA; special credit support we provide to SMEs; Google will provide digital training and tools digital Turkey platform and 2 finally lined up as a public institution and we provide SMEs with enterprise advertising grants. "
Keteloğlu emphasized that while supporting tradesmen 360 degrees with digital tools and talents, with the program, they aim to stand by them in troubled times with new financing resources.
Stating that the first step of the program is the donation of 500 thousand dollars to TESK by Google.org, Keteloğlu said, "The main goal of this donation is to equip the restaurant and cafe owners and their employees, who were negatively affected by the pandemic process, with digital skills, and to make them resilient. " said.
"We had the opportunity to life with a financial institution loans to SMEs in Turkey"
Keteloğlu stated that they aimed to reach 20 thousand restaurant and cafe owners and employees within 24 months with the online and offline training they planned within the scope of the project, and gave the following information:
"This figure is equivalent to 10 percent of the restaurants and cafes enterprises Turkey. The project's first period, an online training platform will be established and will be distance learning with industry-specific digital skills training through this platform. The second phase of TESKA-Google collaboration, pandemic It includes city visits that will begin after the conditions are suitable. In this context, 20 cities will be visited, face-to-face interviews will be held and restaurants and cafes will meet with a comprehensive digital transformation education booklet developed for them.
Noting that the second important component of the program is the 3 million dollar loan support package they offer to SMEs, Keteloğlu continued his words as follows:
"We have created in order to support our SMEs, as this credit facility supports the Minister Babacan 2021 on a financial institution partnerships in Turkey are going to implement. The winning digital capabilities of small businesses has become an inevitable necessity new normal. We are also in need of businesses that want to convert to this end job with digital cameras 3 that they find online tools in one place, 'we had the Google Digital Turkey platform for life. 1.5 million businesses and businesses with this platform, we aim to reach individuals, to help them reach new customers can access free online tools to and from a single point to education. "
Keteloğl, the Google digital platform to bring together Turkey Situated in the business to Grow My Store products in a wider consumer audience, they need guidance in areas such as digital marketing campaigns more effectively carry out the free offer they said.
Mehmet Keteloğlu added that, with the Google My Business product on this platform, they provide businesses with the opportunity to be much more accessible, especially during the epidemic period.
SMEs are aimed to be strong and competitive
According to information provided at the meeting, Google, the Digital Converted Changemakers Handicraft programs, grants, financing, advertising credits and Google Turkey brought to resist to the Digital Platform with trades and SMEs epidemic conditions aims to help them become tomorrow's strong and competitive businesses.
Google Turkey, with the support of relevant public institutions and organizations prepared by TESK cooperation and consisting of four basic components and support package for artisans economic actors most affected by the epidemic; It aims to make small businesses more resilient to disasters by equipping them with digital skills.
Within the scope of the program, which will support tradesmen and SMEs with 360 degrees and offer 12 million dollars of financing, 500 thousand dollars Google.org grant will be given to TESK for the digital transformation of restaurants and cafes.
Acting on the fact that it will take time for the traumatic effects of the pandemic for SMEs to disappear, Google will create a $ 3 million loan program to help SMEs access capital and ease their cash flows.
Advertising grants worth $ 8.5 million were provided to public institutions and organizations and small and medium-sized businesses to spread information about the epidemic critical to public health and to support businesses.
Life last October, Google Digital Platform of Turkey to help businesses reach new customers and markets and online tools to quickly and effectively to education, which includes access from a single point. The platform, which includes different tools, products and trainings such as Grow My Store, Google My Business, Digital Workshop and IdeaSoft cooperation, aims to reach 1.5 million individuals and businesses and gain digital skills.