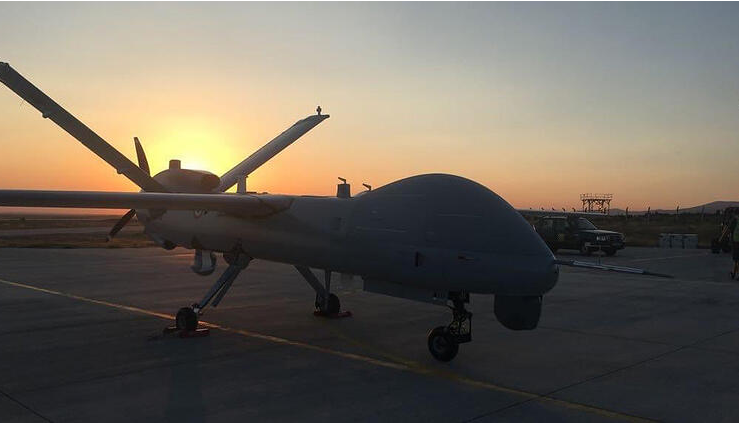 Anka, the unique unmanned aerial vehicle of the Turkish defense industry, achieved an export success in the 10th year of its first flight.
Anka, designed by Turkish Aerospace Industry (TAI) engineers and where many local subcontractors took part, was assembled and manufactured, removed from the hangar on July 16, 2010, and its engine was started.
Having made its first flight on December 30, 2010, Anka has been continuously developed with the aim of becoming the best operative system in the world in its category.
One of the most important stages in the development process was gaining control capability from the satellite. Medium altitude long air kalışl Anka UAV system, was made available as Turkey's UAVs with satellite capabilities.
With its satellite control capability, Anka-S, which can perform autonomous flight and navigation in day and night, beyond the line of sight, is used effectively in border security and counter-terrorism operations.
TAI achieved its first export success by selling the Anka-S platform to Tunisia on the 10th anniversary of Anka's first flight. The company continues its attempts to sell Anka to other countries.
It also got a domestic engine
TAI has delivered 25 Anka to security forces so far and reached 75 thousand operational flight hours. Phoenix, the high he hastechnology It can be used in all aerial reconnaissance, target detection / identification and intelligence missions with its payloads.
Anka, which proved itself in difficult combat conditions with intense mixing, also supported the studies in natural disasters such as fire and earthquake.
Another stage in Anka's development process was domestic motor integration. Having acquired a domestic engine with the PD-170, Anka performed successful flights with its new engine.
He paved the way for Aksungur
TAI also developed Aksungur, which has a high payload carrying capacity in a short period of 17 months, using the Anka platform.
Having set the flight record by staying in the air for 49 hours, Aksungur was made ready for intelligence, surveillance, reconnaissance and attack missions.