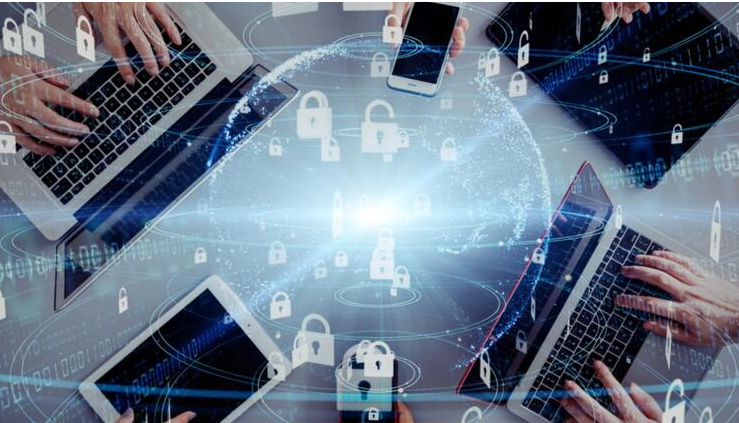 Anadolu University (AU) Social Media and Digital Security Education Application and Research Center (SODIGEM) collected the risks of increasing digital use during the new type of coronavirus (Kovid-19) outbreak in its Digital Security Guide.
The director of the center, Assoc. Dr. Yusuf Levent Şahin explained the details of the guide that includes the titles "What is digital data security," "Who threatens digital data security," "How is digital data security threatened" and "How to ensure digital data security".
Stating that one of the most important fields of work of SODIGEM is digital security, Şahin said that all kinds of operations have recently turned towards digital platforms.
Stating that they felt the need to draw people's attention to digital security as the amount of using digital technologies increased so much during the epidemic period, Şahin said, "We have created a guide that can be easily understood by everyone and can be read quickly." said.
Şahin stated that the guide includes methods of providing digital security in addition to information such as who threatens digital security and how.
Providing information about some digital threats and protection methods, Şahin continued as follows:
"The attack method, known as 'phishing' lately, is one of the most used digital threats on the internet. 90 percent of internet users are faced with this threat. Thousands of users become victims of phishing attacks. An e-mail with a link is sent to millions of people. You are asked to enter your personal data or some passwords to the site you access via the link. it can be SMS, social media message or e-mail that includes your passwords, sometimes personal information, and sometimes attempts to reach your bank accounts.
"Do not share your internet connection with anyone you do not trust"
Assoc. Dr. Şahin stated that sometimes a letter of a website to be entered can be spelled incorrectly, and that people who buy internet addresses corresponding to these letter errors can be stolen through the site that is directed without realizing the mistake.
Stating that wireless networks used in internet access can also threaten digital security, Şahin said:
"Share your wireless network password only with people you trust very much. As soon as you give your neighbor or friends the password to your wireless network, you are in charge of all its internet traffic. Do not share your internet connection with anyone you do not trust. If you use a simple or predictable password, your network can be used by others. Passwords are not predictable. Change your password periodically. You should set your network name to 'hidden'. "
"Nowadays, many messaging software support end-to-end encryption. If you use end-to-end encryption technologies for your communications, you can take one more step to ensure the security of your personal data." he spoke.
Şahin added that the Digital Security Guide will be published on the social media accounts of the university and SODIGEM.