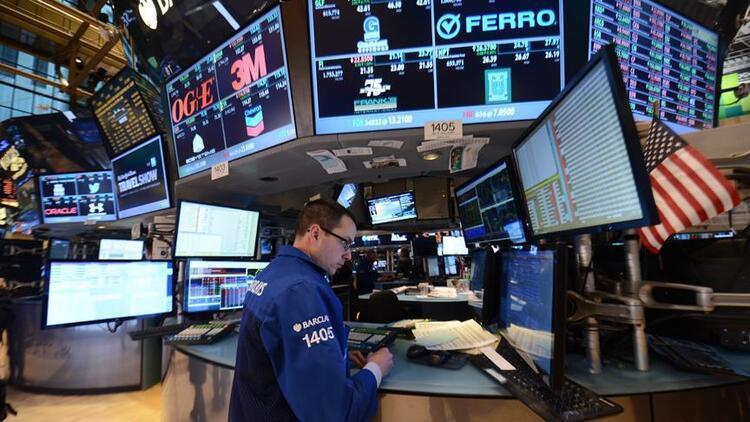 Global markets are following the flow of news from the United States and China as part of ongoing trade talks in Washington.
U.S. President Donald Trump's move to increase tariffs as of today as trade negotiations with China continue, but calm statements from China and ongoing negotiations in Washington are causing markets to be mixed.
Talks between U.S. officials and china's Ministry of Commerce delegation, which began yesterday, are expected to continue today, while tensions between the United States and Iran are also keeping the agenda busy. Calling Iran's recent steps "threatening," US President Trump has implicitly threatened Tehran while saying he is open to talking to Iranian leaders about a new nuclear deal.
With these developments, U.S. stock markets were negative yesterday. The Dow Jones lost 0.54 percent, the S&P 500 lost 0.30 percent and the Nasdaq lost 0.41 percent, extending its sharemarket decline for the fourth consecutive trading day.
On the European side, sharp declines in the shares of automotive companies with investments, especially in China, were noted yesterday. Yesterday, Germany'sDAX lost 1.69 percent, britain's FTSE 100 lost 0.87 percent and france's CAC 40 lost 1.93 percent, while theeuro/Dollar pair rose above 1.12 percent.
Asian markets are volatile today, with uncertainties over trade negotiations between the United States and China and mixed signals from released macroeconomic data. Household spending in Japan rose above expectations, while real cash earnings were significantly below forecasts. China's current account surplus rose to $58.6 billion. Japan's Nikkei 225 lost 0.5 percent near the close, while China's Shanghai composite index rose 2 percent.
Turkey's Risk Premium (CDS), which rose rapidly in the international market yesterday, led to an increase in exchange rates and a decrease in equity markets. Turkey's 5-year CDS, which stood at 300 in March, rose above 490, while the BIST 100 index fell 1.76 percent to 88,686 points with diminishing risk appetite, and the dollar/TL rose to 6.2461.
Following these developments, yesterday the Central Bank of the Republic of Turkey (CBRT) announced that it was suspending repo tenders for a while, tightening and giving $2.8 billion in liquidity to the market through its regulation of mandatory provisions, halting the rise of exchange rates. With these steps, the CBRT raised the cost of the Turkish lira, while at the same time withdrawing 7.2 billion LIRA of liquidity from the market.
The dollar/TL is trading at 6.13 at the opening of the domestic interbank market after continuing its decline from 6.2461 yesterday to 6.0540 in Asian markets today.
Analysts said that with the steps of the CBRT, the temperature of the exchange rates has fallen, but the pressure on tl continues for Turkey's CDS, which is high in the international market.
Analysts said that the News flow from the talks expected to continue between U.S. and Chinese officials today will be followed by the intensive data flow, adding that technically, the level of 6.23 in the dollar/TL is significant resistance and the BIST 100 index has a strong support position of 87,500.