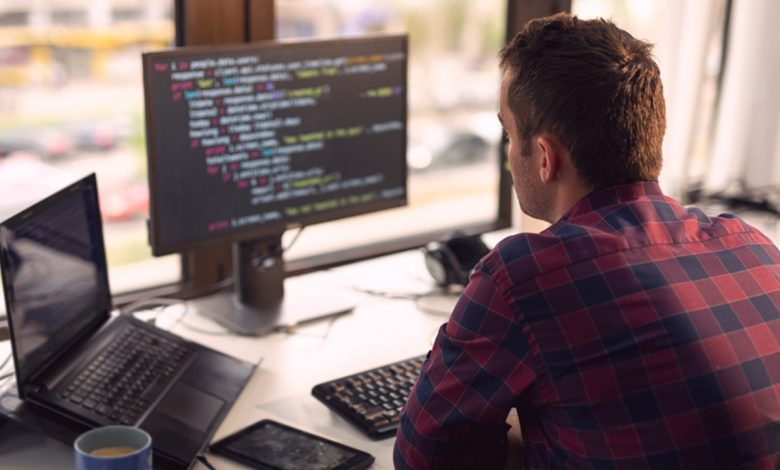 In response to the high demand for skilled tech workers, the Canadian federal and provincial governments are offering many options for hiring and retaining workers from abroad.
As the world becomes more digital than ever and new technologies increasingly drive changes in all industries, technology workers continue to be in high demand. Canada, which is considered to be the fastest growing technology center in North America, is one of the countries where the need for labor is most intense in this field.
For this reason, salaries in the technology sector are quite high compared to other sectors. Average salaries in 2021, ranging from C$51,300 to C$123,500 per year, appear to be even higher for certain positions.
It is predicted that the 2022 average will vary between C$51,900 and C$154,300 annually. (Source: randstad)
Burcu Akyol, a licensed immigration consultant authorized by the Canadian government and the founder of Northern Pathways Immigration Consulting, operating in Toronto, Canada, says that the existing workforce needs also guide the country's immigration policies. 
Burcu Akyol states that in response to the high demand for qualified technology workers, the Canadian federal government and provincial governments offer many options to recruit and make permanent employees from abroad, and discusses these options under three headings:
Going to Canada with a Work Permit
For many occupational groups, a Canadian employer's ability to employ a foreign employee requires a long process for the employer. In simple terms, for the existing positions, it is necessary to evaluate the candidates in the Canadian labor market first and to convince the government that the Canadian labor market is not adversely affected by employing foreign workers for the position in question. 
However, this situation is a little different when it comes to the employment of technology workers. ' Global Talent Stream'There is no requirement to make an employment effort primarily from the Canadian labor market for a group of professions such as computer engineers, database analysts, software engineers, computer programmers, interactive media developers, web designers, computer network technicians within the scope of the program, and employers offer a Labor Market Benefit Plan. can apply for this program. One of the most attractive aspects of the program is that 80% of the applications are concluded in 10 days. After the employer receives a positive response to the application, the person to whom the job offer is made can apply for a work permit. Within the scope of this program, a work permit application can be concluded in as little as 2 weeks. 
In addition, people who come to Canada with this type of work permit have certain advantages in applying for a permanent residence permit, depending on some factors such as age, language proficiency, education level and work experience. 
Going to Canada with a Permanent Residence Permit
Canada offers many different ways to apply for permanent residency. The first of these is the 'qualified employee' programs within the scope of the online system called Express Entry. In these programs, candidates are included in the candidate pool, which is ranked according to their characteristics such as age, language proficiency, work experience and education level.
In the latest report on Express Entry, considering the professions of the candidates who received an invitation to apply within the scope of this system, software engineers, information systems analysts and computer programmers are in the top three ranks.
Although the system does not currently prioritize certain occupations, the Canadian government's statements suggest that occupations with a labor shortage will be prioritized in the near future. In this context, it is foreseen that there will be technology professions. 
In addition, some provinces of Canada have provincial nomination programs for technology workers. State Candidate Programs are programs in which states recruit immigrants within the scope of their agreements with the federal government to meet their skilled workforce needs and the quota allocated to them.
Ontario Human Capital Priorities, British Columbia PNP Tech, Alberta Accelerated Tech Pathway, Saskatchewan Tech Talent Pathway and NewFoundland Priority Skills are examples of provincial nominee programs targeting technology workers who want to continue their life in Canada. Some of these programs are dependent on receiving a job offer from Canada, while others are based on choices made by provinces based on candidates' past and current work experience, without a job offer requirement.
Going to Canada as a Student
Technology workers who do not yet meet the eligibility requirements for a permanent residency program are also able to come to Canada as students. Canada offers many career-oriented learning program alternatives where it is possible to specialize in different fields of technology, and under certain conditions, graduates can gain work experience in Canada for a period ranging from 1 year to 3 years by obtaining a work permit called a post-graduate work permit.
People who study in Canada and gain work experience have an advantage in immigration programs. Those who plan to go to Canada as students are expected to have a budget to cover their education and living expenses, have a well-thought-out study plan, and present convincing information and documents that they will return to their country at the end of the period they will be given (if they cannot extend this period).
Licensed Canadian immigration consultant Burcu Akyol, although the Canadian visa and immigration system is designed in such a way that individuals can make their own applications, the frequently changing rules and lack of knowledge of the system and terminology can complicate this process for applicants, and minor mistakes can result in application rejection, therefore, he states that working with a professional consultant in visa and immigration processes will prevent time and financial losses.
In addition to the professional services they provide, he also states that the @kanadadayeniyasam Instagram account and the current information and news sharing on the kanadageyileri.com platform are a reliable source that will shed light on the Canadian visa application and immigration processes of many people.  
Akyol stated that there is a very serious information pollution about immigration to Canada and that there are many people trying to gain income in ethical or illegal ways through people's immigration plans. In the seminars they will hold in Istanbul in November, they aim to provide information that will serve as a road map to those who want to go to Canada.