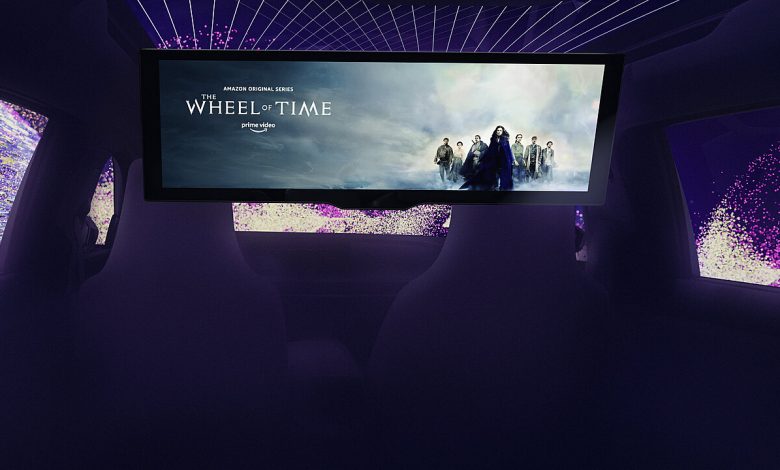 BMW unveiled its 8K cinematic display, which will also be included in the iX M60 as part of CES 2022. Here are the features…
BMWannounced its next step in in-car entertainment systems as part of CES 2022. With the Bowers &Wilkins Diamond Surround Sound System, the new 32:9 'My Mode Theatre' display for rear passengers aims to give passengers a cinema-like experience while driving on the motorway.
With a 5G connection, the car can broadcast the latest shows on demand. BMW's My Mode system, on the other hand, puts the latest episodes of The Expansein the mood to watch. There's not a lot of 8K content to watch right now. In addition, we were told that many applications such as Amazon Fire TV would be included. You can actually think of it as an in-car customized smart TV.
BMW offers 31-inch display and surround sound quality
If you think BMW'snew cinematic display is blocking your view, you have the option to stretch out the ceiling tile if you want. To do this, there are controls in the back doors. BMW AG Development Board Member Frank Weber said in today's announcement:
"We develop immersive, digital experiences for pure driving pleasure. In theater mode, the back of the interior is transformed into a private movie theater. With a 31-inch display, 5G connectivity, 8K resolution, surround sound, and individual streaming program, an unprecedented experience is created that sets new standards for in-car entertainment."

BMW AG Development Board Member Frank Weber
To adjust the environment in the car when you want to watch a movie or do something different, BMW'slatest iDrive screens and operating system change the car's overall driving behavior and transmission controls, myMode,as well as the theme.
Until now, there were three modes: 'Efficient', 'Sport' and 'Personal'. Today, the company also introduced the 'Expression', 'Relax', 'Digital Art' and 'Theater' modes at CES 2022. These new modes are coming out in the second half of 2022. Bmw forDigital Art mode has partnered with Chinese multimedia artist Cao Fei.