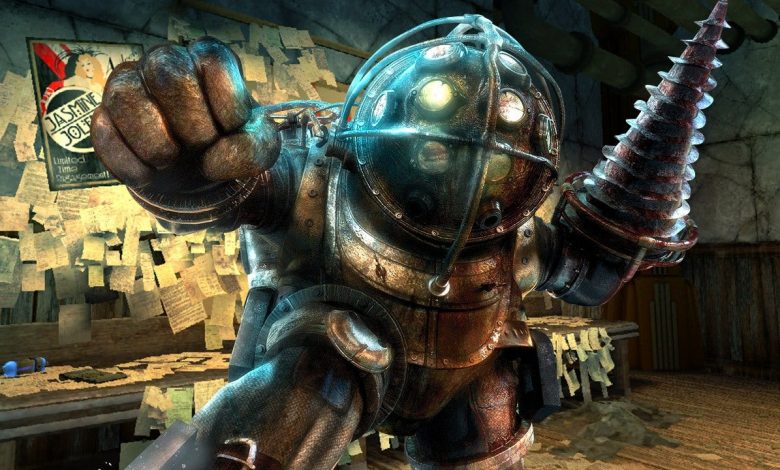 Ken Levine, creator of the BioShock series, is having trouble making plays. The successful director has been developing the same play for 8 years.
Ken Levine,whose BioShock series has been among the names that have changed the game world from top to bottom, faces a challenging process. The producer, who is based at Ghost Story Games, which he founded, can't get his new game out. It was learned that the successful name was left with various and interesting problems.
The company, which is currently part of Take Two Interactive, has been trying to develop the same game for 8 years, according to the published report. Ken Levinehas difficulty presenting the project to the players because of the resulting painting.
Ken Levine can't present his game
Originally scheduled for release in 2017, the production was being developed with a low-budget, sort of independent production. The production, which was planned to take place in space, would have an atmosphere with a high level of fear theme. In fact, the production at the time was quite likened to System Shock 2. Levine'svision and Take Two's goals, however, magnified the highly anticipated game and brought it to a point where the 30-man team couldn't handle it.
Now entering 2022, it has emerged that the intriguing game has been cancelled many times and is undergoing redevelopment. Ken Levine himself is among the reasons for the production's disruption, according to a Bloomberg report. The director, who is said to have a volatile management style, also seems to have pushed the developer team hard.
Returning to a larger-budget project, the production seems to have negatively affected most of the employees involved. Ken Levine,who allegedly likens himself to Christopher Nolan,doesn't seem to be managing his open-ended time check from Take Two very well either. Because there is no pressure on levineto keep up the pressure on his employees by making his plans even bigger.
The game, which has not yet been named, is still unclear whether it will still have a space theme based on the latest developments. However, Bloomberg's report suggests that new developments may be possible in 2022. Let's see if Ken Levine, who can add color to the market with BioShock, can do it with his new production.